How to Protect Small Business from Cybercrime?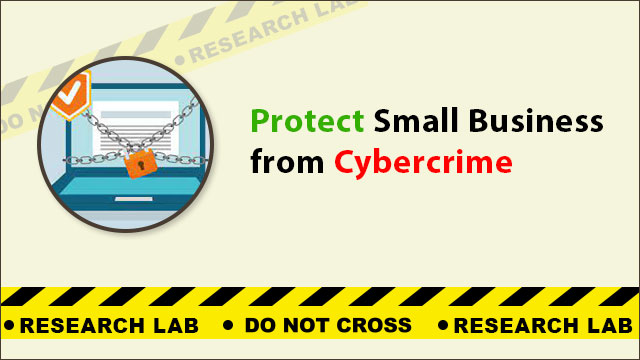 Small companies may not realize they are on the radar of hackers, yet they're excellent targets. Hackers are stealing credentials and money through phishing and corporate email breach attacks. Therefore, this article is for small business owner who are really worry about scam and want to be safe. Here, we are going to describe how to protect small business from cybercrime.
Why fraudsters target small business?
To deceive company owners, fraudsters use a variety of strategies, including email phishing and fake donation sites. And there's a reason why these criminals frequently target small company owners: they know that, unlike huge organizations, the majority of small businesses lack the financial resources to recruit IT personnel or invest in costly cybersecurity solutions to protect their computer systems.
Additionally, several small businesses lack the knowledge necessary to identify a fake email or doubtful link, and it only takes one click on the wrong message to put a business's vital data in the hands of hackers.
Scammer's tactics to target your small business
Scammers pose as someone you know and trust. They appear credible by posing as an employee of a well-known firm or government organization.
Also, scammers instill a feeling of urgency in their victims. They pressurize you into making a snap decision before you have time to consider it.
Scammers use pressure and terror to their advantage. So, they suggest that something horrible is about to happen in order to get you to give money before you have a chance to verify their claims.
Scammers make payments using untraceable ways. They frequently request money via wire transfers, reloadable cards, or practically impossible-to-reverse or monitor gift cards.
How you protect small business from cybercrime fraudsters?
Below we are going to explain in detail how to protect your small business from cybercrime. So, if you are running a small business, please have a look.
Educate Your Employees
A well-informed workforce is your best defense. Explain how scams work to your personnel and provide this pamphlet to them.
Encourage individuals to speak with their co-workers if they become aware of a scam. Due to the fact that scammers sometimes target many individuals inside an organization, a notice from one employee about a fraud might assist prevent others from being duped.
Employees should be instructed not to provide passwords or other sensitive information by email, even if the communication appears to be from a boss. Then adhere to the program's guidelines — never request sensitive data from workers through email.
Verify the email's source
While phishing emails have evolved significantly in sophistication, there are always obvious signals that something is wrong.
Examine the email and determine its origin.
So, never click on any links in an email or text message unless you are certain the sender is legitimate.
Invoices and Payments Should Be Verified
Conduct a thorough examination of all invoices. Never pay unless you are certain that the charge is for things that were ordered and delivered. Instruct your workers to follow suit.
Ascertain that processes for authorizing invoices or expenditures are clear. Limit the number of employees permitted to make orders and pay bills to avoid making a costly error. Conduct a review of your operations to ensure that no big expenditures are caused by an unexpected phone call, email, or invoice.
Pay close attention to how someone requests payment. Instruct your workers to follow suit. So, if you are requested to pay through wire transfer, reloadable card, or gift card, you may be certain that the transaction is fraudulent.
Be Technologically Clever
Contrary to what your caller ID indicates, do not believe it. Imposters frequently forge caller ID information in order to gain your trust when they claim to be a government organization or a merchant you recognize.
Bear in mind that genuine email addresses and websites are easy for fraudsters to forge. So, before you click, pause and consider whether it may be a fraud. Scammers can even get into the social media accounts of individuals you trust and send you messages posing as theirs. So, avoid opening attachments or downloading files from unknown emails; they might include viruses that could harm your machine.
Maintain accurate records
Detecting fraudsters attempting to inflate an invoice is easily avoided by maintaining accurate company records – including orders and transactions. When you keep thorough records, you can immediately determine whether or not a so-called vendor contacted to demand payment.
Payment processes should follow the same guidelines. So, you should be aware of who is responsible for paying the bills and when.
The above the best ways to protect small business from cybercrime and fraudster.
What are the most common Scams that Targeting Small Businesses?
Office Supplies and Other Products that have not been order
Scams using directory listings and advertising
Scams involving Utility Company Imposters
Imposter Government Agencies Scams
Scams involving Technical Support
Social Engineering and Ransomware
Scams in Business Promotion and Coaching
Learn
For further ideas on avoiding being a victim of cybercrime, you can contact a Cyber Crime Expert. So, maintain contact with us and always be cautious.