Advertising Scams: What it is and How to Protect Yourself?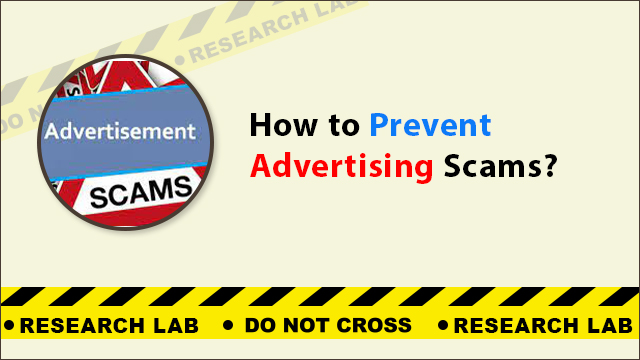 Did you know? Cybercriminals again become successful in finding a new conning technique to lure people through advertisements. In these "advertising scams" fraudsters create fake ads to trick people. 
As we all know that ads are the sole reason for business growth. And, it is only the source of income for marketers, which runs on numerous platforms including social media, websites, magazines, etc. That's why this type of scam poses a danger to a business's profit. 
So, keep on reading the article till the end to find more information about this fraud.
What are Advertising Frauds?
It means that it is a fraudulent advertisement that appears on websites, social media platforms, and other online venues. In this scam, scammers usually target those who use social media more and love to purchase online goods. 
Moreover, Cybercriminal's calculated move is to display goods and services that people don't order. However, the success of marketing scammers depends on the possibility that users will occasionally enjoy the product and want to buy it. In India, its cases are rising constantly. So understanding this scam become necessary for every one of us.  
Let's move forward and have a look at the section on how scammers accomplish this scam so smartly. 
How Does the Advertising Scams Work?
You all are aware that social media platforms and other online distribution channels frequently feature ads for various goods and services. Of course, some of them are fake ones intended to defraud people for stealing their hard-earned money, while others are genuine, moral, and lawful. So, this section will help to you understand the full operating process of advertising frauds.
First, fraudsters create fraudulent advertisements to trick people.

They design those advertisements in such a way that users will attract towards them.

That fake advertisement contains malicious links.

Whenever any user clicks on that link he/she will be redirected to a suspicious website or automatically malware gets installed on their device. Through this, fraudsters can easily steal all the sensitive information or money of the users.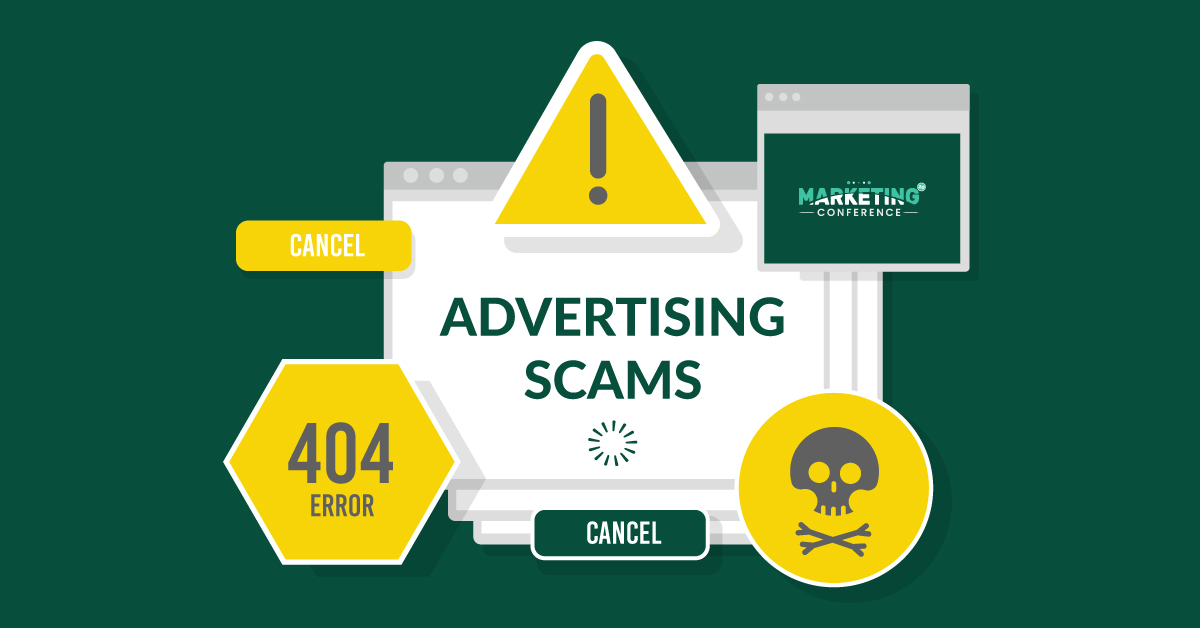 In the next section, we will discuss the various types of this scam.
Different Types of Advertising Frauds
There are several ways of doing advertising fraud. Let's talk about those types.
1.Cookies Stuffing: Text files called cookies store data about a visitor's browsing habits. By providing information about their bid, analytics, creativity, etc., they assist businesses in delivering advertisements.
However, these cookies could be taken over and stuffed with false information about the visitor. This is typical affiliate marketing, where marketers collaborate with brands to promote their goods.
In order to fraudulently claim credit for a click, conversion, sale, etc., marketers would pack text files with bogus information. And as a result, they receive a payment they do not deserve.
2. Click Fraud/ Bot Fraud: It is a type of advertising scams, in which Pay-per-click (PPC) advertising is the main target of click fraud, which works by tricking the ad platform into thinking that real people are interacting with the material, hence increasing the popularity of a post or website. Click fraud is often carried out by bots. Companies then invest extra money to display advertisements on the website, in reality, they are financing the scammers. This may not seem to matter to publishers that generate money from advertisements because they are already being paid. However, if advertisers learn, they could opt to stop running their advertising.
3. Click Injection: An advanced form of click spamming is click injection. These concentrate on Android apps, allowing con artists to track when a user downloads an app in order to receive credit for the installs. While the app installations are real but fraudsters spend money to run phoney ads on those genuine apps. 
4. Pixel Stuffing: In order to hide the ads from consumers, con artists utilize pixel stuffing to provide several ads in a single pixel frame. Users don't really view the ads even if they are delivered, therefore the advertiser receives no benefit from them.
How to Prevent Advertising Scams?
This scam could be pretty dangerous for anyone of us. But it can be easily prevented by implementing the safety measures that are mentioned in the below section. 
If you receive a call from any unknown company or website offering you a product or service. T

hen,

ask the caller nicely how he/she obtained your number and your personal information.

Never hurry yourself to jump on any offer shown in advertisement

The con artist may force you to purchase a product for which you did not place an order. So never make a payment for such order. 

Avoid clicking on random links while using social media or visiting any website unless you are familiar with them.

You may occasionally receive a call from a charity seeking sponsorship; in this instance, you must first confirm the amount of the donation they are seeking. Afterwards, confirm with the charity directly to see if the publishing business has any connection to them.

Never click on every advertisement you see while browsing a website.
Conclusion 
In this article, we covered every aspect of the advertising scams, including how it operates and vital advice on how to avoid falling for it. As we all know that these days, advertisements becomes the biggest source of trapping people. If you want to avoid being a victim of this scam then follow the safety precautions that we have discussed above in this blog and always verify if an advertising is legitimate or fraudulent.