Online Fake Aadhaar Card Checker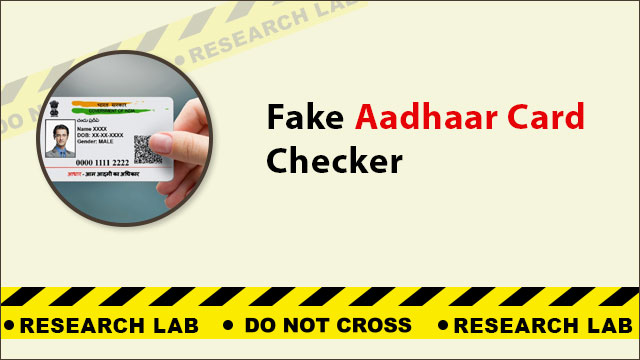 What is the one document that you absolutely need to have in order to do anything, whether it be getting vaccinated, opening a bank account, or submitting income tax returns?
If your answer is Aadhaar card, then you definitely got this question right.
Now, answer the next one, is your Aadhaar card genuine? Got Confused?
Here is the catch, according to a recent update by the Unique Identification Authority of India (UIDAI) "not all 12-digit numbers are Aadhaar." So, if you have even the slightest of doubt, get a fake Aadhaar card check online.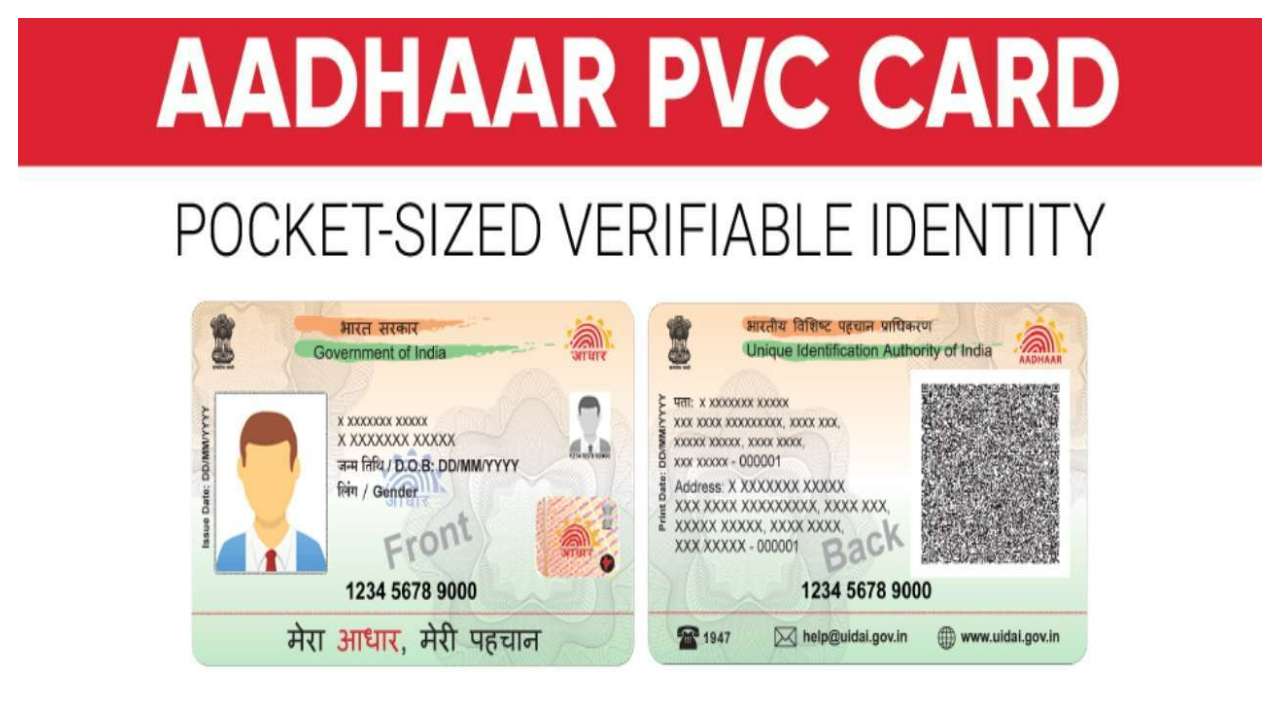 Since 2017, the Aadhaar card has become the country's primary form of identification. It is one of the most important documents that is relied on by Indians to prove their citizenship. However, we cannot neglect the number of frauds, that is increasing daily,  that is mainly targeting Aadhaar cards. Almost every day there is news on the TV of criminals defrauding lakhs of people by creating counterfeit Aadhaar cards. In such a quandary how will you know whether your Aadhaar card is fake or genuine?
Even the UIDAI has also stated on Twitter recently, that not all 12 digit numbers are Aadhaar numbers.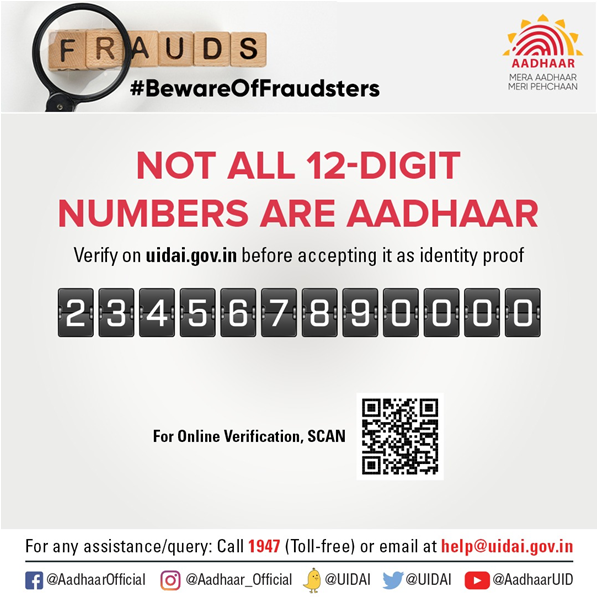 Along with this, UIDAI also explained how to verify a fake Aadhaar card. This can be done by visiting the official website of UIDAI. Apart from that, citizens can also go to the MyAadhaar App for real-time Aadhaar identification. Now let's discuss the simple steps you can do by yourself to get a fake Aadhaar card check online.
Also Read: How to Lock / Unlock Aadhar Card Data?
How to Check if an Aadhaar Card is Fake?
In such a scenario it becomes important to determine the authenticity of your Aadhaar card. If you are also among those people who have a doubt about your Aadhaar card being fake, then follow these steps for a fake Aadhaar card check on the UIDAI site:
First, go to this URL https://myaadhaar.uidai.gov.in/verifyAadhaar
On clicking on the URL, a page will open, where you will see a box in which requires your Aadhaar card number.
Now, you need to enter the 12 digit Aadhaar number in the empty box.
After doing that, click on the Proceed And Verify Aadhaar button.
Now, after these steps are done, if your Aadhaar number is correct, then your personal details will appear on the screen like your name, age, gender, etc.
So, this is the perfect and most trusted way to check whether your Aadhaar card is fake or genuine.
If, after completing all of the processes, your personal information does not display on the screen. It is likely that your Aaddhar card number is a forgery. Then you should file a complaint regarding the bogus Aadhaar card.
How to Complain About a Fake Aadhaar Card Number?
If you find out that your Aadhaar card number is fake, then you can complain about it on the toll-free number 1947. Apart from this, you can also make a complaint through the mail. For this, you have to register your problem at help@uidai.gov.in.
Above steps in this blog post are accurate and cross check by Anuraag Singh Cyber Expert for its accuracy.