Artificial Intelligence Scams – New Cyber Attack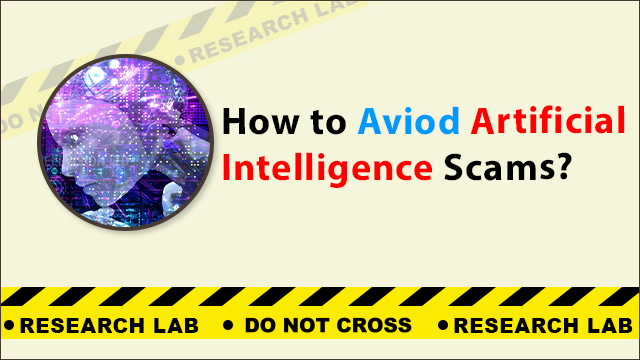 After reading this full article may you get shocked but we will discuss something new so let's start. Recent statistics indicate that 48% of Indian victims reported losing more than Rs 50,000, or 83% reported having lost money. Although artificial intelligence offers fantastic prospects, it also has the potential to be misused in destructive ways by unintended users, just like any other technology. The availability and simplicity of AI tools are enabling cybercriminals to grow their operations in ever more convincing ways, and this is what we are witnessing in the present. Maybe now you are thinking that how it can be the biggest part of the scam, right? If this question is striking in your mind, continue reading this article on "Artificial Intelligence Scams".
What is Artificial Intelligence?
AI is a collection of numerous technologies that work together to give robots the ability to see, understand, act, and learn at levels of intelligence comparable to that of humans. Because AI encompasses a variety of concepts, it may be why different people define it differently.
The panorama of AI includes technologies like machine learning and natural language processing. When combined with data, analytics, and automation, each develops along its path. It can assist the company in achieving its objectives, whether they involve enhancing customer service or supply chain optimization.
What are Artificial Intelligence Scams? 
Here we discuss the process of this fraud.
We should never underestimate scammers because they are getting so smarter with each passing day. No matter how much we follow safety measures but cybercriminals always come up with something new. So it becomes more challenging for us to protect ourselves and our data from new scams. 
There are 2 different ways through which fraudsters try to trick people one is through changing the voice and another one is by changing the face. 
In this new AI scam, firstly, cybercriminals spoof the phone number of your known person and change the voice with the help of an artificial intelligence voice changer. Scammers also use AI technology to change their faces in the video call. 
When you talk to them maybe you don't know that it is a fake person and cybercriminals create a sense of urgency while talking with you. After then, scammers will ask for the money to transfer. And if you do so you will be the next victim of this scam. 
Why AI Voice Cloning is Dangerous? 
Everybody's voice is distinctive, making it effectively the spoken counterpart of a biometric fingerprint. So speaking is a common approach to building trust. 
However, with 86% of Indian adults sharing their speech data online or in recorded notes at least once per week (through social media, voice notes, and more), voice cloning has developed into a potent weapon for hackers.
How Can You Safeguard Yourself from this Artificial Intelligence?  
It seems difficult to protect yourself from it but it is much easier than you think. Yes, you heard it right! We have a list of safety measures through which you can avoid it. 
The first and foremost you can do for your safety is to stay updated and stay alert.

Do cross-questions that only your family and friend know. With this, you will get to know whether it's a scam or not.

Always remember that cybercriminals create a sense of urgency, so take some time before taking any decision.

Immediately hang up the call and call back from whom you get the call, it will increase the chances of your protection.

Don't trust caller ID. Phone numbers can be spoofed and make it look like the call is coming from someone you know.

Never share your financial or personal details with anyone.

Report this scam to the cybercrime police station or on cybercrime.gov.in.

You can also report it by dialing the toll-free number "1930".

Lastly, before filing a complaint always remember to collect all the evidence of the scam. 
Wrapping Up 
Let's come to the closing words…
Keeping yourself updated with new technologies is a good idea but staying cyber alert is also important for safety. Also, do some best practices in your daily life so that you can defend yourself from artificial intelligence scams. Make a habit of reading the latest cybercrime article for this you can also follow our page "anuraagsingh.com", our articles will help you fight such scams. 
Share this post with your loved ones so that they can also keep themselves alert to this new scam.