Fake Parcel Scam & Safety Measures of it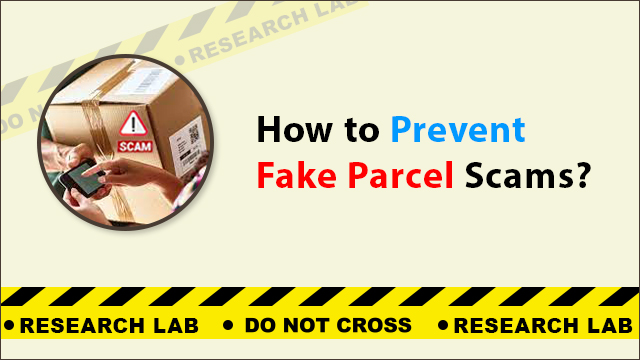 Due to the rise in cybercrime, E-commerce firms like Flipkart and Amazon have become more aware and careful about their customer's data. Therefore, they started the one-time-password method to process the delivery to provide their clients with a more secure delivery experience. However, cybercriminals find a new technique to break this security and steal hard-earned money from customers through "Fake parcel scams". Unfortunately, in the past several months, many cases have come out. 
So, for avoiding such scams, first, you have to understand the full concept of this latest fraud. In this article, you will find all the information related to it.
What is a Fake Parcel Scam?
In essence, fraudsters usually target those who often shop online from e-commerce shopping platforms. They will keep a check on individuals who regularly receive delivery packages. 
Unfortunately, these most recent discoveries confirm how frequently scammers and cybercriminals take advantage of well-known, reliable businesses for personal gain.
How do Scammers Carry Out Fake Parcel Scam?  
For carrying out this biggest scam fraudsters make a strong strategy for executing it. Let's understand that strategy. 
First, fraudsters will come to your doorstep, with a package for you. They will pretend to be delivery men of well-known e-commerce shopping platforms such as Flipkart, Amazon, etc. Most of the time, scammers will rely on having a parcel on the way for which you have to pay on the spot. 

However, if you do not have such a shipment on the way or you are not accepting an order. They will show you a fake list or attach your name and address to the package.

If you claim that you have already paid for the package. They will counter that you haven't or, more precisely. That they still need to receive your request to stop collecting payments from you. 

Then they'll try to reassure you that you must pay immediately and that whatever money you've already paid to Amazon or Flipkart will be credited back to your account.

They will insist that you pay first, get the box, and then do whatever you want if you try to open it in front of them.

Meanwhile,

they'll try to get you to pay online, through UPI, or via another option.

And if you try to open it in front of them, they will insist you make payment first then only you can open it. 

After this, fraudsters will send you a link by SMS, which will be redirected to a suspicious page or a website through which they get a chance to ask for OTP from you. It will help them to steal money easily. 

Another variant of this fraud involves con artists approaching your neighbor. While you're not at home and asking them to pay on your behalf.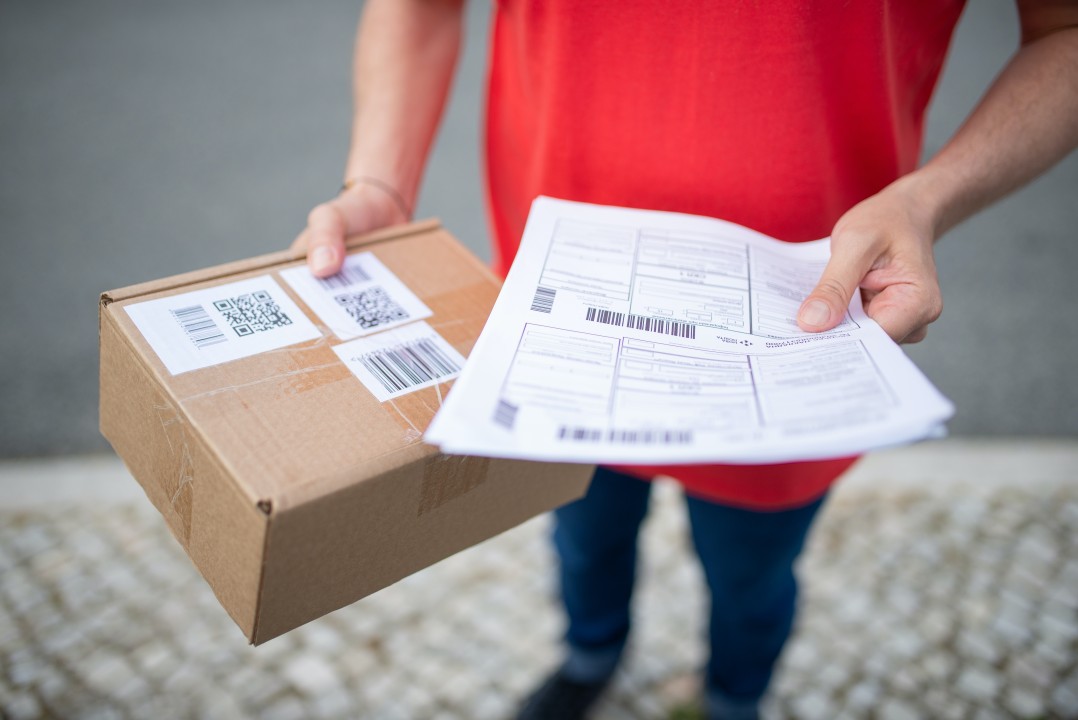 The following section will be about the safety techniques that you need to know for your safety. 
How to Defend Yourself from Fake Parcel Scam?
There are various ways through which you can protect yourself from being the next victim of this scam. Let's discuss the following tips.
First and foremost, when you place your order always try to make online payment. If you are purchasing high-value items then don't go for the cash-on-delivery option because you might face this scam. 

Always Separate from your order history. Keep a tangible record of all the shipments you anticipate receiving along with an estimated arrival date. 

To avoid fake parcel scam, don't share your OTP with anyone because it should be kept private. 

Additionally, anytime you receive a parcel out of the blue, open it up before you pay because these boxes sometimes include trash like soap or stones. And if your neighbor calls to warn you that someone is trying to get paid to deliver a box on your behalf, just ask them to tell the courier to come back with the package at a later time; don't ask them to email you a link or a UPI request.

Last but not least, don't click on any link given in messages. If you have any doubt related to your order then prefer to go on the official website through which you have purchased the good. 
Summary 
In this article, we discussed everything about this fraud. Now, be cautious at the time of delivery of your product because it will reduce the risk of falling victim to this fraud. Accidentally, if you fall victim to this scam, then don't hesitate to file a complaint at the nearest cyber crime police station. And if you want to take expert advice then stay in touch with India's cyber expert Anuraag Singh. Stay cyber-aware!