Fake Website Scam: Be Aware!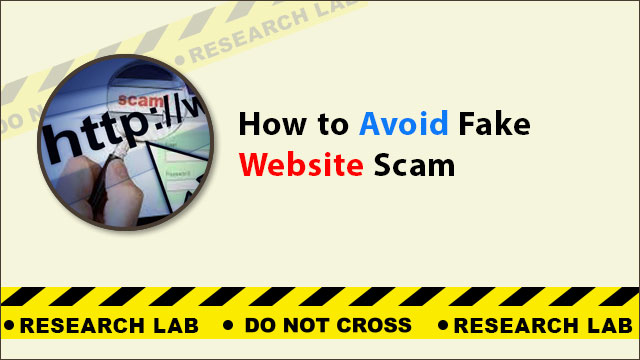 Internet security experts claim that thousands of bogus websites are created every day with the intention of tricking users into stealing their personal and financial information. This is a "Fake website scam".
Scammers may simply develop fake websites that closely resemble real ones. For added effect, they can lure victims by including false testimonials and a fictitious location—or even the actual street address of an unwary company. 
These are frequently connected to phishing schemes, such as when criminals send emails claiming that your bank account has been stolen and that you must reset your password. You visit the false but realistic-looking website after clicking a link in the email, where the fraudster steals whatever information you submit. 
What is This Fake Website Fraud All About?
Any suspicious domains and online pages are design to steal your money, personal information, or infect your device with malware are consider scam websites. 
Most scammers engage in the fraudulent and destructive activity of creating website scams. It is easy for them to reproduce the content of an authentic website. But there are various methods through which scammers try to trick people into their big trap. Let's, look at those methods.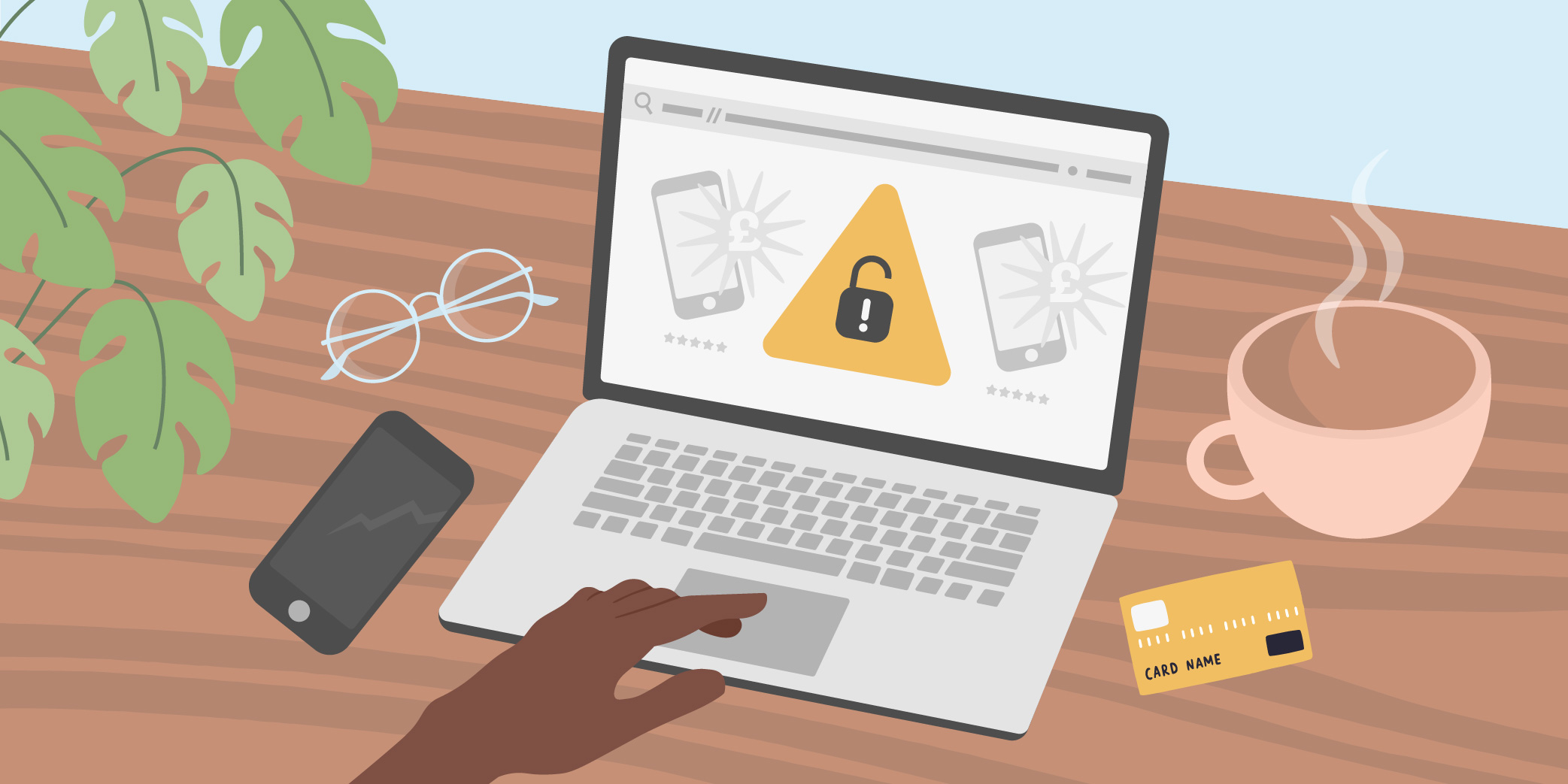 Different Types of Fake Website Scam
Here, you will get to know the various types of ways through which you become the victim of this fraud.
1. Phishing Websites: Phishing websites are a well-known tactic used to pretend to be someone else to get your private information. These frauds frequently take the form of reliable businesses or institutions, such as banks and email providers.
Attackers frequently utilize emails or other communications to lure people to the website by stating there is a problem or another issue that has to be resolved before they can continue. Con artists invite you to enter your account login, credit card details, or other sensitive information. 
2. Online Shopping Websites: Online shopping scam sites employ a false or subpar online store to obtain the credit card information of their victims. This is one of the most common luring technique.
These frauds are problematic because they occasionally provide the goods or services necessary to provide the appearance of reliability. It is unavoidable that the quality be poor. More significantly, it serves as an unrestricted portal for the excessive and unauthorized use of your credit card information.
3. Sweepstakes Fraud: This is another type of fake website scam. Which involves offering users the chance to win substantial prizes in exchange for their participation and eventually supplying financial information to pay a fictitious charge.
This amount could be disclosed as shipping costs or taxes on the prize. By providing their information, users open themselves up to fraud and forfeit their chance of winning.
4. Fake ID-Printing Websites: These suspicious websites offer to make physical identity cards like PAN, Aadhar, voter card, etc and claim to deliver your ID to your doorstep at affordable rates. This website is also created with the intention of stealing your money.
5. Scareware Scam Websites: In order to trick you into installing malware posing as an actual antivirus product, scareware websites will display bogus security alert popups. They accomplish this by stating your device is infected with malware or a virus, which may cause you to download a fix out of fear.
Although having a legitimate internet security package would help avoid malware downloads, those without one may become victims of this.
How to Identify Fake Websites?
Fortunately, there are a number of easy ways to safeguard yourself against shady websites so that both your family and your pocketbook are secure as you browse the Internet.
You may better defend yourself against these dangers by paying attention to the advice below.
Emotional Language:

Does the website use language that can make you feel more strongly than usual? If you experience an increased sense of urgency, optimism, or anxiety, proceed with caution.

Poor Design Quality:

To identify Fake website scam, look at a website that how it is design. Is it design with the kind of talent and aesthetic standards you would anticipate from a reliable website? Fraud can be identify by its low-resolution graphics and illogical page design.

Grammatical Errors:

Look out for things like

spelling mistakes,

stilted or broken English, or particularly evident grammatical faults like the improper use of the single and plural forms of terms.

Absence of Identifying Web Pages:

A great business website should also have fundamental sections like an "About Us" page and a "Contact Us" page. If you're unsure, call the business. If the they call you back from the same number, then stay alert.  There's a reason why a company seems to wish to avoid vocal communication.
How to Avoid this Fake Website Scam?
Using caution and attention when browsing the internet is necessary to avoid fraudulent websites. Even though while you might not be able to entirely avoid these websites, you might be able to act differently such that they don't have an impact on you. Here are some tips on how to avoid falling victim to these frauds:
Always look for the padlock and domain age of the website you are visiting on. 

Whenever you shop online always make sure to read customer's reviews on the product that you are going to purchase. 

Don't trust if the deal may seem too good to be true.

Make sure not to share your sensitive details with any unknown person.

At the time of browsing be cautious.

Only make a payment for something by verifying it properly.

If you want to avoid fake website scam then don't click on any links in unknown messages or emails.

Install an anti-virus on your device.

Make it a routine to change your passwords frequently 

Don't panic if accidentally got fall prey in this fraud, then without any delay you have to file a complaint at the cybercrime police station. 
How to Respond if You Fall For a Scam Website?
You should act right away if you visit one of these harmful websites. You still have the option to reduce the attacker's capacity to take advantage of you. Here are some strategies for minimizing the harm from a successful scam:
Immediately stop communicating with the fraudster.

If you are making any payment to the fraudster then immediately stop it. 

Stop fraudsters from exploiting your identity to open new accounts by freezing your credit.

To prevent fake website scam, update your most important PINS and passwords, especially those for your email and banking accounts.

If you have credit card and that have been hacked then immediately block that to avoid getting charged more.

Stop fraudsters from exploiting your identity to open new accounts by freezing your credit.

Lastly, send a report about the fraud to any organizations and service providers that might be able to assist.
Closing Words
In the cyber world, there are many types of crimes and a fake website is one of them. In this article, we learnt about "fake website scam". Now, it's in your own hands how you can implement the safety measures. If you want to increase the chance of your safety then stay cyber-aware with these types of frauds.