Google Maps Scams [Everything You Need to Know]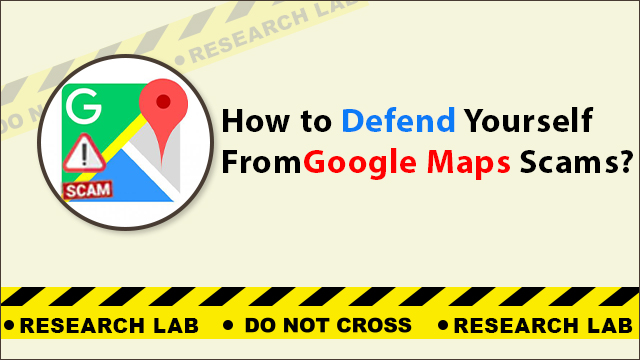 You might be shocked that nowadays, Google Maps is the most prominent weapon for cybercriminals. Since the popularity of Google Maps is known to scammers, they use this platform to con people in the greed of getting money. If you are curious to know how google maps scams are undertaken, keep reading this article until the end.
Detailed Explanation of This Scam 
Google Maps is one of the most popular navigation apps used by everyone for finding directions, public transportation, and business information. 
Apart from official listings, people can also add videos, reviews, and ratings to the app but sometimes scammers change this information or contacts with the intention of defrauding people. 
Recent research found that cases of "Google Maps scams" are steadily on the rise. Therefore understanding this scam is important for us.
Firstly, let's discuss a real-life example of this scam so that you will get an overall idea of how smartly scammers are tricking people.
 A Real-Life Example
As per tech.hindustantimes.com, a lady from Dahisar lost Rs 5.35 lakh via this scam. According to the report, she was searching for a contact number of a local wine shop in Google Maps and found one.
When she called that number, a fraudster picked up and told her that the wine shop is closed but they can deliver the bottle to her address within 10 minutes.
Then, fraudsters sent a fake QR code and asked her to make a payment of Rs 550. After she paid the amount, again she received another call from an unknown number asking her to complete the registration process for initiating the delivery of the wine.
After that, they sent an e-wallet link and asked her to enter '19051' in the amount space as an invoice number. Soon after doing that, she received a message that Rs 19,051 was debited from her bank account. When asked about the money she lost, the scammer claimed it was a technical glitch and smartly convinced her to pay the same amount again.
He told her to try another mode for a successful transaction of money. For that, he asked her debit card number and CVV. Lastly, by trusting the fraudster, she ended up losing Rs 5.35 lakh.
Another Real-Life Example of a Google Maps Scams
Not just voice calls but text messages have also become a way of executing this scam. 
Cybercriminals send messages to users related to job recruitment, pretending to be the company's HR manager or CEO. They provide a great opportunity for users so that he/she will get tricked by those messages. This has become the most convincing way for cyber criminals to con people.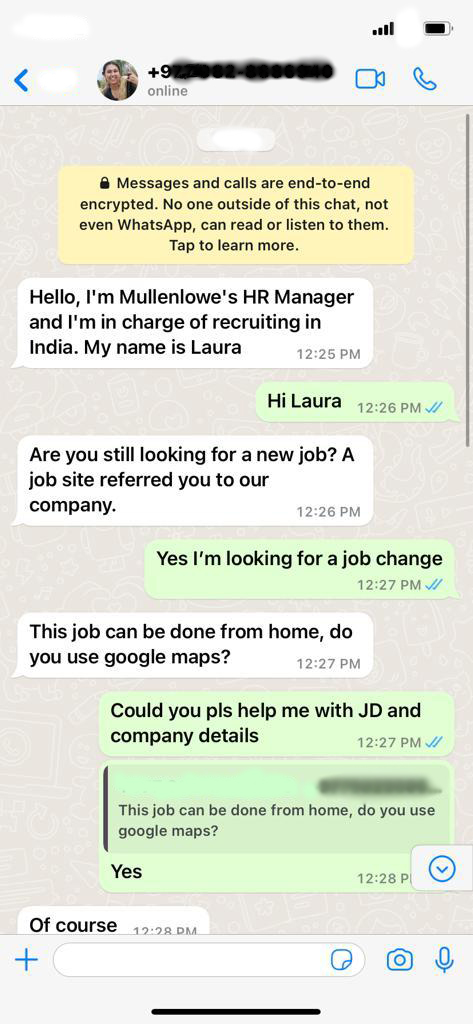 When fraudster feels that user seems interested in that given opportunity. They ask the following question such as "Do you use google maps?" (clearly seen from the above screenshot)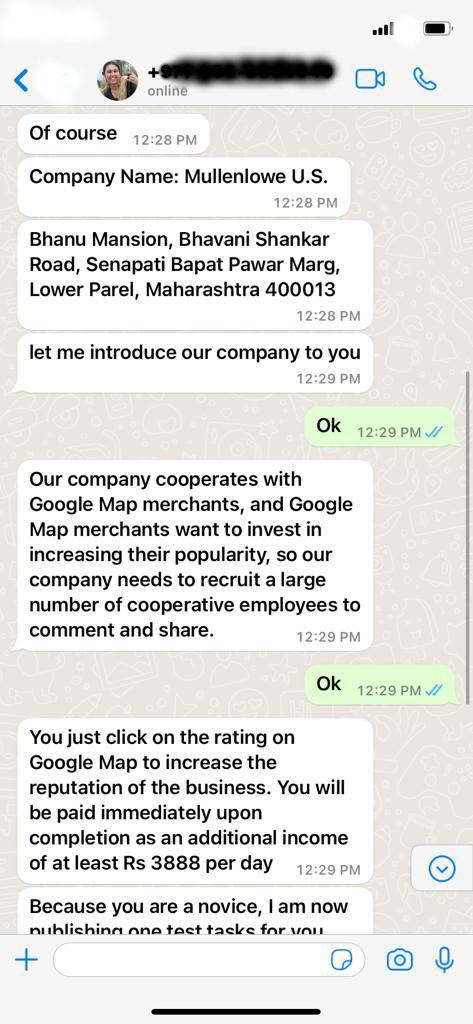 Afterwards, when the user asks for the job description and the company details, the scammer starts describing the job, per day salary, and the company details to look like the offer is genuine, which is clearly seen in the above screenshot.
Then the fraudster keeps on engaging the user by flooding his/her chatbox with multiple tasks. As you can see in the below screenshot, the con artist cleverly told the user to give Rs.150/- if he/she finishes the assigned task. 
One thing you can notice is that they create a sense of urgency by messaging again and again without giving the user a chance to think about whether it is safe or not.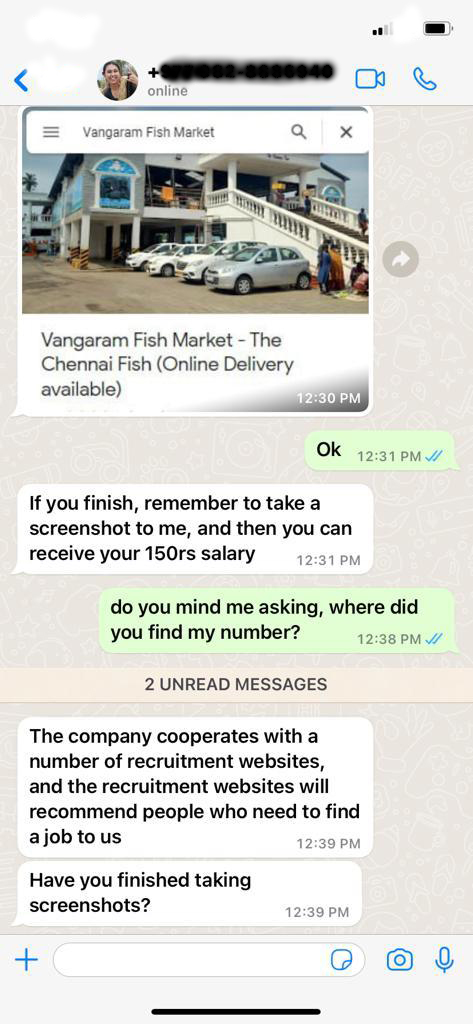 Moreover, to convince the user, this offer is authentic, the fraudster started sending screenshots of payment receipts. Which can be clearly seen in the below image.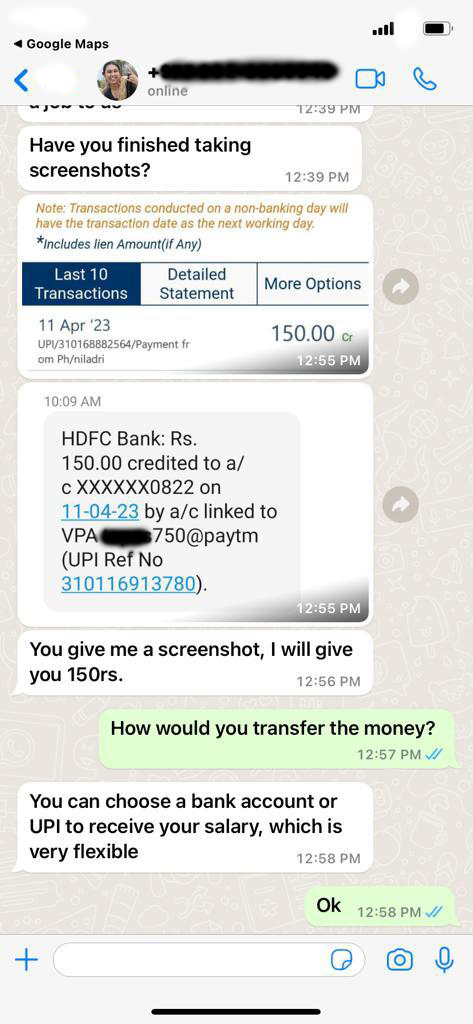 Tip: Don't forget to notice grammatical errors made by fraudsters while chatting with them.
What are the Precautions You Can Take to Avoid Google Maps Scams?
If you are concerned about your safety from such scams then pay attention to this section. Because we will discuss all the preventive measures that will protect you. Let's have a quick look at them.
Always remember that there is no such thing as easy money. If someone is offering that then be suspicious.

Think twice while transferring money to an unknown. 

to avoid Google Maps scam, always doubt any such schemes which are too good to be true.

Make a habit of not sharing sensitive details such as debit or credit card numbers, CVV, and pin with anyone. 

Sometimes

fake QR codes

are distributed by scammers. So don't scan them without prior verification. 

Don't be greedy about earning easy money. 

Never contact a number through any app, or a website without verifying its legitimacy. 

If you fell prey to this scam then immediately inform your bank. 

If you got scammed then without any delay file a complaint on the national cybercrime reporting portal "cybercrime.gov.in".

Either call "1930" (issued by the government) to filling a complaint.

And if you need any suggestions or expert guidance on cyber awareness then you can contact

Anuraag Singh

, India's trusted cyber expert.
Conclusion
In this article, we discussed a trending topic that is "Google Maps Scams". I hope you got an overall idea of this scam. Thus, follow all the safety guidelines that are discussed above and stay cyber-safe.