Juice Jacking Attack India – Beware of this Cyber Threat!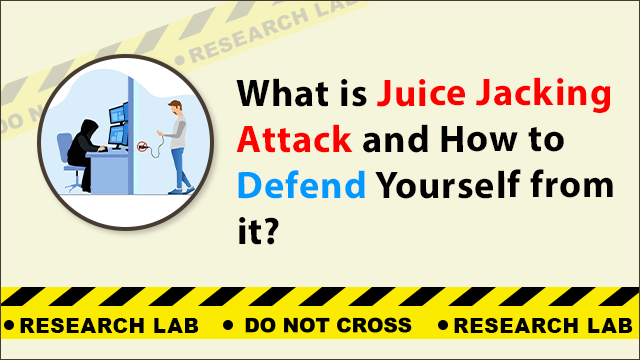 Have you ever thought that charging ports can also be the resource of the medium through which you will lose your curial data and hard-earned money? And suppose if you become the target of this scam Suppose you forget to charge your device and your battery is about to be over. What will you do? Obviously! Immediately you will take your charger out of your bag and put the charger in the public charging port, right? But have you ever thought, that it could be dangerous? It's true! Using public charging ports can steal all your sensitive information without your knowledge. Yes, it's horrifying to imagine, but you could keep yourself safe if you read today's article on the juice jacking attack India. 
What does it Mean?
It is a malicious security exploit that spreads malware to connected devices by using phone charging ports, particularly USB charging ports. The consumer may not be aware that the charging station they plug their phone into has malware or other malicious hardware installed. When users connect their phones, the device is exposed and at risk of malware installation, data loss, and other problems.
Although the word "juice jacking attack" is appealing, where did it originate? It comes from the slang term "hijacking." Charging a gadget is equivalent to providing it with juice. When consumers try to charge their gadgets, hackers profit from the situation and take control of the device for their own personal gain. As a result, they engage in juice jacking.
How Juice Jacking Works?
As seen on pen drives and other devices, USB ports are frequently utilized for data transfer. A popup window that refers to data transfer appears when a user plugs the charger into a USB port and turns it on. Most phones often have data transfer off by default. Also, as it is a two-way process, even if someone cannot access your files (for example, if data transfer is disabled), they may still be able to install malware on your phone. This is how juice jacking attack operates. 
How does this Attack Harm Your device? 
There are 2 ways through which your device can be affected. Let's quickly take a look at the following points:
1. Data theft: Data theft occurs from linked devices; crawlers can scan your phone for personally identifiable information (PII), account login information, and banking- or credit card-related information. All the data can be copied by these crawlers and stored on their own devices. A lot of rogue applications have the ability to copy all of the data on your phone to a different phone.
2. Installation of malware: Once the connection is made, the linked device receives an immediate malware installation. Until it is found and uninstalled by the user, the virus stays on the device. Adware, crypto miners, ransomware, spyware, and Trojans are just a few of the types of malware that attackers can introduce via juice jacking.
In our upcoming section, we will understand how cybercriminals can attack your device.
How Your Electronic Device can be the Target of Juice Jacking? 
To know about it read the following points:
1. An open charging station allows for the transfer of files and data through the charging port of an electronic device. 
2. In order to control, access, or steal sensitive data from linked customer phones, such as emails, SMS, saved passwords, etc., fraudsters utilize public charging ports to distribute malware (juice jacking).
After this, let's come to our main section of safety measures so that you can safeguard yourself every time from such frauds. 
How to Protect Yourself from Juice Jacking Attack India?
If you might be wondering about the safety of your data then follow some of the best practices that we will discuss in this given section. 
1. First, avoid using public charging stations. 
2. Also, carry your personal USB cable and charger with you.
3. Always try to carry your own power bank or extra battery with you.
4. Use a wall outlet if you need to charge your phone. 
5. Use software security measures, which involve locking your phone whenever it isn't in use. This will stop it from being able to pair with a linked device. 
6. Install a good anti-virus and firewall on your every device. 
Wrapping Up 
In this entire article, we discussed the juice jacking attack in India. We have covered everything regarding this topic. Now it's your call how you can handle everything. Your first and foremost step is to stay updated with the latest cybercrime updates. For more such articles you can visit our official website "anuraagsingh.com".