OLA Frauds: Be Alert with New Rising Scam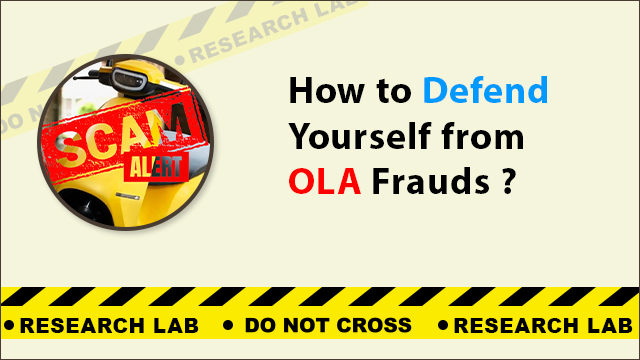 Cybercriminals never leave a single chance to deceive people, whether through email fraud, social media fraud, banking fraud, lottery fraud, gift card fraud, fake government website fraud, employment fraud, KYC fraud, or so on. They always keep changing how they operate, which makes it more difficult for individuals to stay safe from them. According to recent studies, one new scam comes out is "OLA Frauds". It's the latest scam in which people are easily falling victim to it.
But you don't have to worry because, in today's article, we will discuss every single part of this scam. But first, let's discuss a real-life incident that will help you to understand how scammers target people.
Recent News Related to OLA Frauds-
According to a news report, more than 1,000 customers were conned after using a phoney Ola Electric website. In this fraud, around 20 fraudsters were arrested. After getting scammed victims filed a complaint to the cybercrime police. However, it's uncertain whether the victims of this fraud will receive a full refund of their money. 
Now, once again this ola frauds shows how cunning cybercriminals can be.
So, keeping yourself protected from this dangerous scam is more important for all the people who are planning to buy a new Ola electric scooter. That's why this article is structured in a way that you will get all the knowledge related to this fraud. If you take this scam lightly then the chances of becoming the victim of this threat will automatically increase.
What are OLA Scams?
Ola company was established in 2017 as a wholly-owned subsidiary of ANI Technologies, the parent entity of Ola Cabs. The main purpose behind launching an electric scooter is to transform the Indian mobility landscape to electric and also make India a global leader in electrification. The demand for Ola electric scooters has increased with time. As you know, when there is an increased demand for something, cybercriminals start taking advantage of that situation by making it the biggest weapon to lure people. This time also, cybercriminals did not leave the opportunity and are targeting Ola buyers. 
Now, it's time to understand the whole working process of the Ola scam 
How Does OLA Frauds Work?
Cybercriminals always start executing their scam by implementing a strong strategy. Here, let's talk about the working process that fraudsters use to execute the Ola scam.
In this scam, scammers start operating the scam by creating a fake website. Which looks exactly like the original Ola electric scooter website. 

Fraudsters' main purpose behind creating fake websites is to steal sensitive information and money from buyers. 

After, gaining all the sensitive details scammer tries to take money in the name of transportation charges, insurance, and down payment for the electric scooter. 

If the buyer makes a payment to the fraudster, he/she will become the victim of it.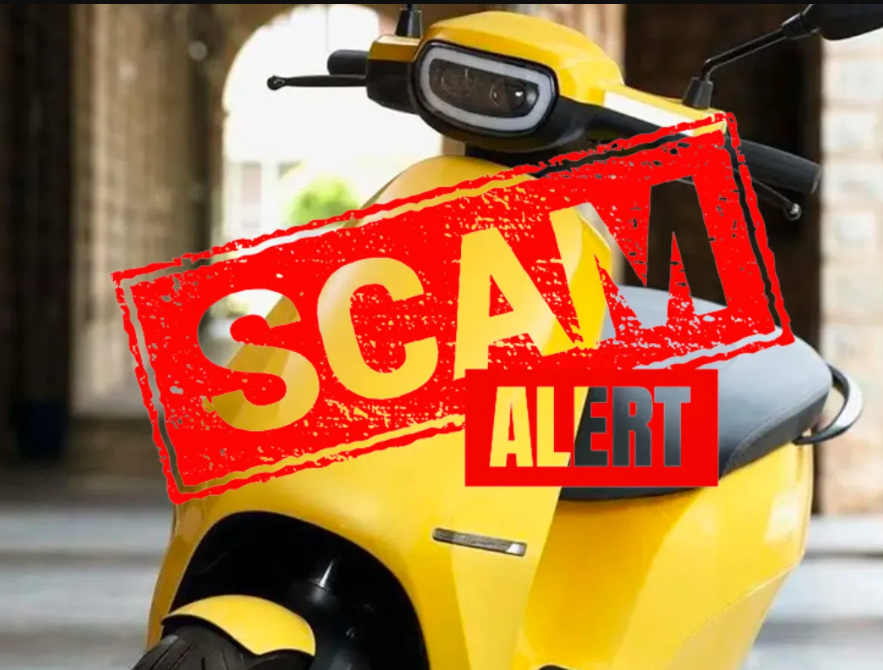 This is how scammers are tricking the buyers of Ola electric scooters. 
Now always stay alert while purchasing the Ola electric scooter because cybercriminals always look for the right time to attack you.
In the upcoming section, you will get to know that what is the exact statement of Ola company on this scam.
OLA's Take On the Scam – Official Statement
Ola clarified on its official website that it has no offline sales model and is not onboarding any dealers, dealerships, or other third-party relationships.
Additionally, it states that anybody who claims themselves as a salesman or an organization purporting to be selling an e-scooter through a website, phone call, poster, social media post, or WhatsApp forward. Then must call the police and report the incident to Ola's legal team.
How to Avoid OLA Frauds?
You can easily be prevent this common scam by implementing some safety measures in your daily life. Let's understand those important tips for you.
Never share your sensitive details on any website without verifying.

Double-check the URL of the website.

Always try to look up the domain age.

To prevent Ola frauds, look for grammatical errors. 

Never make a payment without verifying everything about the website and the product. 

Always check the legitimacy of the website.

Make sure to purchase Ola electric scooter through its official website only, because it will decrease the chance of falling prey to this scam.
Conclusion
In this article, we talked about the most trending "Ola frauds" happening these days. Hope you understand this scam. As we all know that in India nowadays cybercrimes are on the rise, so you have to be aware that what is happening in the cyber world. With this, you can easily keep yourself protected before falling prey to these types of scams. If Accidentally you fall prey to any type of threat don't hesitate to take an expert's advice from Anuraag Singh. He is India's best cyber expert and surely he will suggest the best advice for you.