OTP Frauds in India [Fraud Alert!]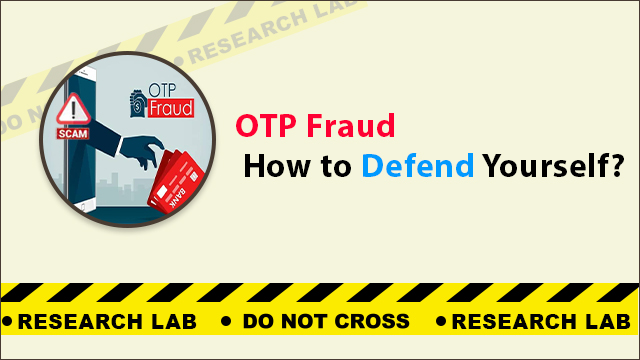 Our world is moving towards digitalization. In return, the use of digital wallets has increased and made less use of physical currency. This digitalization has made transactions considerably easier. Through digital wallets, transferring and receiving money, paying bills, or online purchasing becomes more convenient. The drive towards a digital economy is really beneficial. Nonetheless, there are several difficulties with digitization that should not be disregarded. One of the new types of cyberattacks has come to light recently, i.e. "OTP frauds in India". It is a new technique used by scammers to trick people, who are more active than ever
So to understand this OTP scam in-depth, firstly we have to learn about what this OTP is.
What is OTP?
An OTP or one-time password is a security code that you get through email text or phone calls whenever you do a financial transaction or any online shopping and many more. Its main objective is to confirm your identification and guard against security breaches that might lead to financial fraud or data theft.
Moreover, when you need to access your bank account, you need to enter the credentials. In order to prevent fraudulent activities, whenever you try to log in to your account it might ask for the security code, even if your username and password don't change. If a fraudster accidentally steals your login details, they cannot access your account without the OTP.
So for further knowledge regarding this fraud let's look at the latest news related to this OTP scam. 
News Related to OTP Frauds in India
As per indianexpress.com, a 25-year-old lady who had lost Rs 3.63 lakh to cyber fraud revealed that the fraudster had called her on the phone while posing as a bank official.
The victim said she has a Punjab National Bank account and that her Airtel number is connected to the report. She got calls from two different cellphone numbers on March 29 at about 4 o'clock. The individual claimed to be from the bank and to have all of her financial information, including her bank account number. 
Then the fraudster requested an OTP from her. The woman broke off the conversation after becoming suspicious, and the man then contacted her repeatedly. Then, he phoned her on WhatsApp from a different number and enquired as to whether or not her number was connected to her net banking account. He requested the OTP once again. But when she confirmed, the fraudster ended up the call. This is how scammers trick people into the fraud of OTP.
How Do Scammers Operate OTP Scams?
Previously, we discussed what is OTP and the news related to it, now we need to learn how cyberpunks execute this. 
In the beginning, Hackers send fake messages related to exciting offers, extending credit card limits, related easy loans, or pretending to bank customer care.

If the user seems interested in that, then the fraudster sends them a form or redirects those users to a fake website so that scammers will quickly get their financial credentials.

Lastly, users asked for OTP that comes to their device.

This is how scammers do this cyber attack on thousands of innocent people.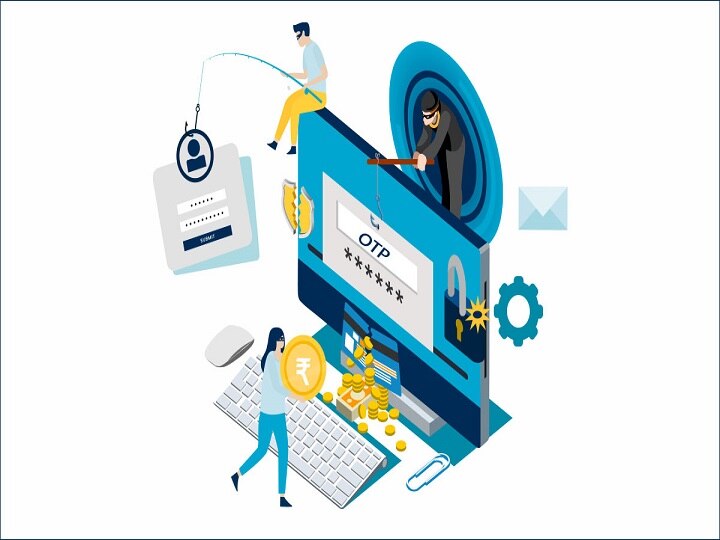 Several Ways of Carrying Out the OTP Frauds in India
There are some ways by which scammers accomplish this scam to trap people. Let's look at those ways. 
Through Malware:

Scammers try to steal users' OTP by telling them to install or download a malicious app. Malware can easily steal data or OTP. 

Fake Exciting Offers or False Promises:

Users can get into the trap of cyberpunks with fake offers or promises. Also, fraudsters send texts or emails to users so that they develop their interest in it and share all their personal pieces of information or OTPs with them. 

KYC Updating:

Scammers can also send fake messages related to KYC updation. And with this cyberpunks try to steal your personal and financial inf

ormation which leads to fell as victim

.
How Can You Avoid OTP Scams?
Here, Let's discuss some foremost safety measures that you can follow in your daily life to protect yourself from a such dangerous threat.
Practice not sharing your OTP with anyone.

Remember banks never ask for OTPs or any other financial information from any individual. 

To avoid OTP frauds in India, do not download any app like AnyDesk, TeamViewer, or any such app. 

Never rely on anybody who provides links to or operates websites that request any type of personal information.

Install anti-virus on your device.

Double-check for website URL whether it starts from HTTPS because these are more secure than HTTP URLs.

 Note: Protecting yourself from these kinds of scams self -awareness is important so if you want to be updated with these kinds of frauds you can go for professional guidance from India's top cyber expert Anuraag Singh.
Conclusion
The prevalence of OTP frauds in India are rising. By carrying out your financial transactions securely, you may prevent such instances. And, if you want to stay away from this cyber fraud then Make habit of avoiding dubious links, replying to phishing emails, or giving out your personal information over the phone.
Moreover, Immediately inform your banking institutions if you detect any fraudulent activity. In addition, you need to report the offence to the cybercrime unit and submit FIR. Also, you must raise your level of understanding regarding cyber threats, cybersecurity, and ongoing scams. Your money loss might be prevented with a little prudence!