Telegram App Fraud: What it is and How to Protect Yourself?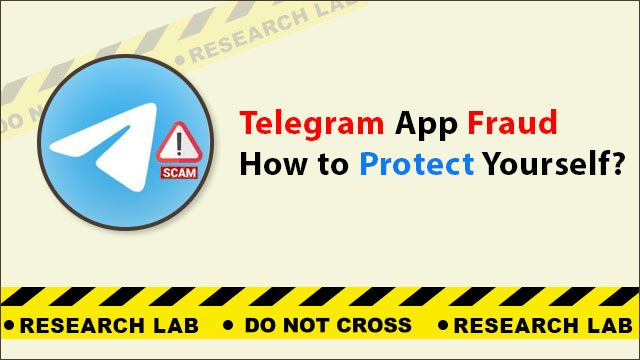 As we all are doing jobs or businesses to make money for our families. But think once, if you get an opportunity to make more and more money by just viewing YouTube videos and investing some money in which you will get your money back. You will not leave that opportunity right but it can make you a victim of a new cybercrime which is known as Telegram app fraud. 
Nowadays, cybercriminals have come up with a new technique to lure you; it's known as Telegram app fraud. If you don't want to be a victim of this fraud then this article will help you to understand this scam in depth.
What is Telegram App Fraud?
In this cybercrime, fraudsters carry out the fraud by making the Telegram app a big weapon of this fraud. So here is the latest news related to Telegram app fraud through which you will be able to understand this easily.
As per dnaindia.com, fraudsters allegedly stole more than Rs 10 lakh from a woman from Gurugram by convincing her to view and like YouTube videos on the Telegram app and promising her significant returns on her investments. After investing a big amount in it she lost all her money.
How is Telegram App Fraud Performed by Cybercriminals?
It's necessary for you to know the procedure for Telegram app fraud. Let's discuss this topic in the simplest way so that you can understand it properly and further we will talk about the safety measures that you can take. 
First, cybercriminals send messages to victims related to a good return on investment in digital marketing. Then the cybercriminal requests the victim to watch and like a few YouTube videos.

 After that, the victim asks to join the Telegram group. Once the victim joins, he/she will pays a handsome commission for the mentioned task.

After a certain time, cybercriminals request the victim to pay X amount for a VIP membership. Afterward, the victim's account registers on another website in which the victim starts investing their money, and the fraudster demands more and more money to invest. 

 And this process will go on for the long run. This is how cybercriminals con people into their trap of fraud.
What are the Safety Measures You Can Take to Prevent Telegram App Scam?
Now let's discuss the most important part of Telegram app fraud: how can you be safe from this scam? Following there are a few points you can easily follow to keep yourself on the safer side
Always keep your social media accounts private. Never accept a friend request from any unfamiliar person without giving it some thought.

Deny adding folks as friends who you don't know

.

Use common sense and refuse alluring offers as your first course of action. Remember that making money is not easy or quick.

Never provide any sensitive information, not even your location, to a stranger to avoid telegram app fraud.

It is not advisable to do financial transactions online. You can suffer a bigger financial loss than expected.

And for further knowledge or any professional guidance related to cybercrimes. You can keep in touch with India's best cyber expert Anuraag Singh. He will guide you in the right manner so that you can easily come out of it.
Conclusion 
This tutorial was full of Telegram app fraud knowledge which might help you in every phase of life. Daily so many cyber crimes are happening so it's important to be aware of them. And you can follow the safety tips that are mentioned above in this article. As we all know, cybercriminals never stop luring people into their trap but we protect ourselves by doing some small things in our daily lives.