Guide on How to Trace SMS Header & Its Origin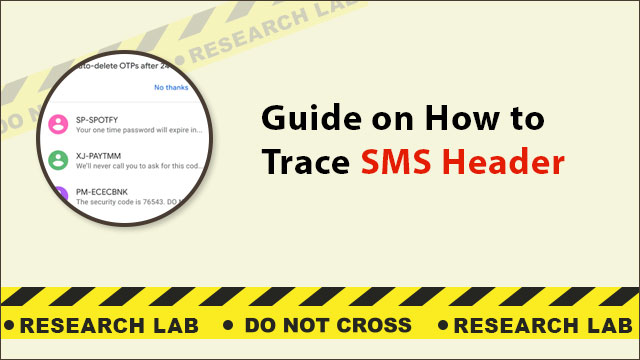 Did you ever receive an SMS / text message from a Six or Five-digit number instead of the usual 10-digit mobile number?
If Yes, then some business, bank, or marketing companies have tried reaching you by sending messages to their target audience.
Here comes the need to trace SMS header / short codes to distinguish between real and fake senders.
But it is not always the right people who use these services to promote their business or services. Nowadays, a lot of fraudsters are also using these shortcode services to lure people with attractive deals / opportunities. Sadly, many people fall for these traps and end up loose their hard-earned money or crucial data.
So, it is important for us to identify the real SMS and the fake ones. And the right procedure to do this is by checking the SMS header of the received message. Therefore, in this blog, we will discuss the ways to identify SMS short code / header in a simple way.
Thankfully, TRAI (Telecom Regulatory Authority of India) has made header registration mandatory for promotional, transactional messages. Additionally, it also provided us with the facility to track SMS' origin.
The registered service providers help companies to send bulk messages to their customers. But fraudsters misuse these services in two ways:
Firstly, they register a shell company by using a co-working space and apply for an SMS header.
After that, the fraudsters approach genuine companies to get SMS header / short code.
Steps to Trace SMS Header / Short Code?
Step 1: Visit the TRAI's website – https://smsheader.trai.gov.in/
Step 2: Here, you will get two options i.e. Upload Header details and Download header details. We want to identify SMS short code, so we will enter details in the later form.
Step 3: Fill in basic information like Email Address, Name, and Captcha.

Step 4: The portal will then send you an OTP. Enter the OTP that you received on your Email ID.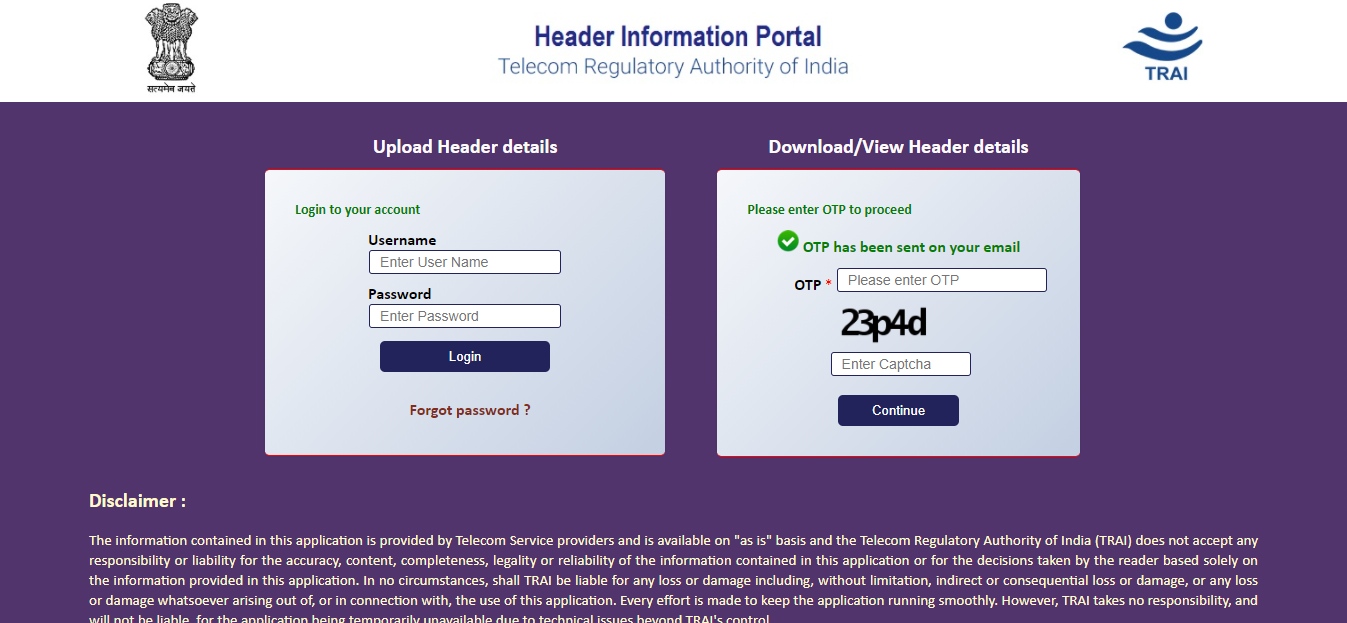 Step 5: After successful validation, you will get the screen where you can add Prefix and Header Name that you want to trace.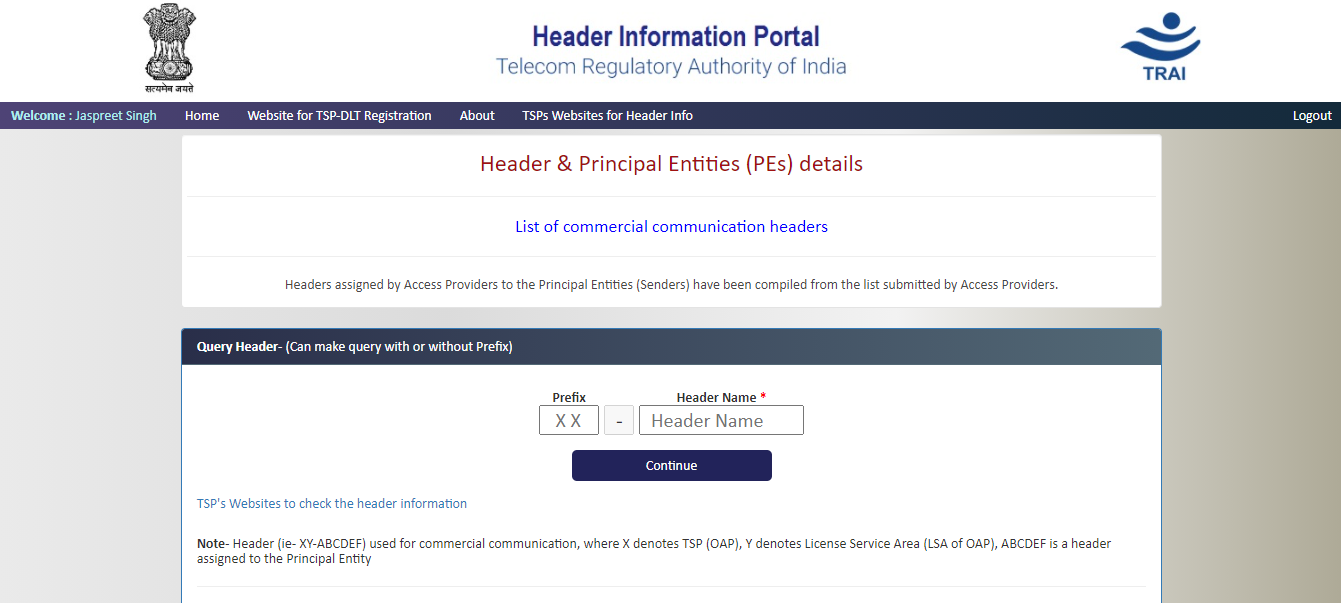 Important Note: Here, you can either make a query with Prefix or without Prefix.
Step 6: Once you enter the required fields, click on Continue button to trace SMS Header details.

In the Prefix field, A stands for Airtel (Exit Network) to send bulk SMS. Moreover, D here stands for Delhi but there could be data discrepancy.
BH does not actually mean that BSNL is providing SMS sending functionality. There could be another network as well and BSNL is just the exit network.
For onboarding network, you should ask for data from telecom operators / DLT solution providers.
To know more about the prefix description, you can consider the following table.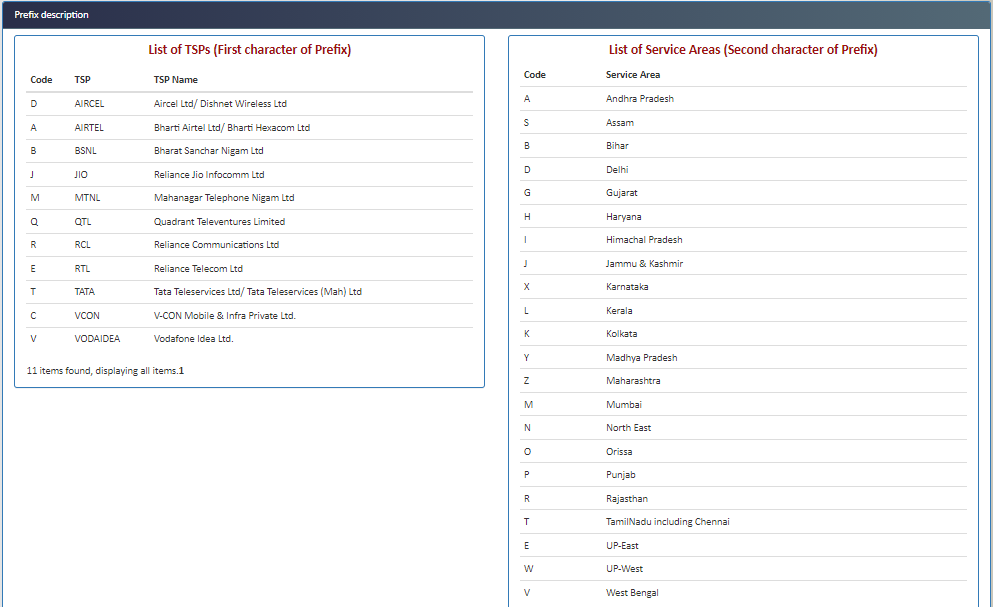 You can Also Read: A Quick Guide for Source Code Theft and Investigation
Some Additional Information
You can ask for template and header registration details from Telecom Operator displayed on exit node to trace SMS header or short code.
TRAI-DOT must be informed if anyone misuses the headers.
The telecom companies might get asked for the frequency of SMS that was sent through the headers. For instance, a common keyword like "Lottery" or "Part-time amazon" could be provided to telecom operators and they will check how many messages were sent through their network.
Phishing detection apps like Truecaller and Telecom Operators should be notified for stopping such messages