WhatsApp International Calls Scam – Latest Cyber Fraud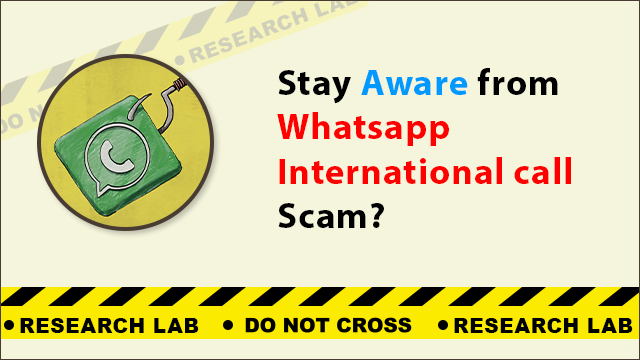 Have you been receiving International calls on your WhatsApp lately? If yes, then don't answer because it could be a WhatsApp international calls scam. 
Recently, thousands of people reported that they received such calls. And, shockingly, this is a 'single day data'.
Do you know?
According to recent studies, Cases of this scam are rising constantly. And till now many people have become victims of this fraud. So, it is very important to understand this fraud on time and stay on the safer side before it's too late. 
In this blog, we will discuss how scammers are conning people through this scam and how you can stay safe from such fraud. So, Let's start our today's blog.
What is the Scam All About?
According to recent studies, WhatsApp users are receiving such calls from Malaysia (+60), Kenya (+254), Vietnam (+84), and several other countries. Cybercriminals are targeting only Indian WhatsApp users. So, it is important for Indian users to get a piece of proper knowledge about this threat. But first, let's understand the whole operating process of this scam.
How Scammers Are Carrying out WhatsApp International Calls Scam so Smartly?
Before moving forward it's important to know the entire modus operandi (working process) of it. 
In this fraudsters make fake international calls to the Indian WhatsApp users.

While executing this scam, cybercriminals usually pose as HR of the company offering a work from home jobs. For doing simple tasks, these jobs pay well.

These con artists are really convincing when they call the users. Many of them look knowledgeable and well-versed in the topic. Usually, they provide enticing incentives for straightforward, basic chores. Simple actions like sharing social media postings or YouTube videos with friends are among them. In order to gain their trust, con artists initially compensate victims for these duties.

Con artists claim "If you further complete a couple of tasks then you will get a chance to earn a heavy amount of money". And, if the user replies yes, they give them a few more tasks, most of which are just as easy as the initial ones. But after that, users have to invest a tiny amount with the prospect of receiving double- or triple-digit returns.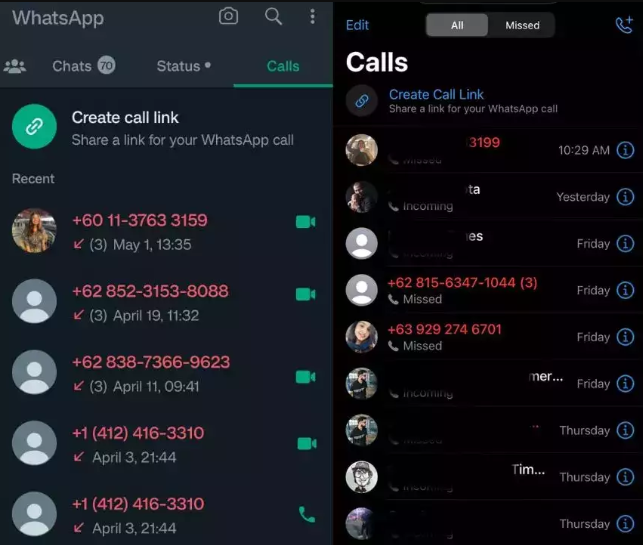 [Image Source: Times Now]
This is how con artists execute this WhatsApp international calls scam
In our next section, let's find out the intention of the fraudsters.
The Goal of the Scammers
Fraudsters' main objective is not specified, it appears that they are seeking to make contact with a person in order to deceive them by making promises of fake jobs.
In WhatsApp international calls scam, attackers make a "cold call" with the intention of receiving the message from the users. After that fraudster would initiate a 'talking script' (as is done in email or phone scams), and only then try to dupe the receiver by telling them a lie. 
Now you might be thinking that how fraudsters get your contact number. 
So in the next part, we will discuss it. 
How do Scammers Get Your Number?
Users' phone numbers are frequently obtained by scammers through data breaches or dishonest workers. Through this fraudulent activity, fraudsters try to defraud people. So this is how they start defrauding WhatsApp users.
Now, it's time to look at the section on safety measures because it will help you to protect yourself from becoming the next victim of this fraud.
What You can do to Protect Yourself from WhatsApp International Calls Scam?
Nowadays, this scam become more common. If you are also receiving such fake international calls, then here are some tips that you can follow to stay safe from this attack. 
First of all, If you receive fake calls from an international number don't respond to those calls, avoiding it can protect you from falling victim to such scams.

And If you receive a message related to financial benefits such as lottery or prize-winning block Report the contact on WhatsApp.

Don't share your sensitive or financial information with anyone.

Make sure to change the settings of the profile photo, about, status, and the last seen to either by nobody or my contact. If you set it on the "Everyone" option then anyone can easily get a lot of information about you. 

For further protection, enable the two-step verification method on your account.

If you fall prey to this scam don't hesitate to file a complaint on the national cybercrime reporting portal "cybercrime.gov.in". 
Conclusion
WhatsApp international calls scam has become an increasing issue for everyone. In this, users need to be aware of different types of strategies and refrain from interacting with unidentified overseas numbers. Aim to avoid being a victim of these con artists by remaining cautious and keeping yourself updated with recent cybercrimes happening in India. For further protection, update yourself related to the latest cybercrime you can follow our page anuraagsingh.com it will help you stay updated.