Zero Day Attacks & How to Reduce the Risk of this Threat?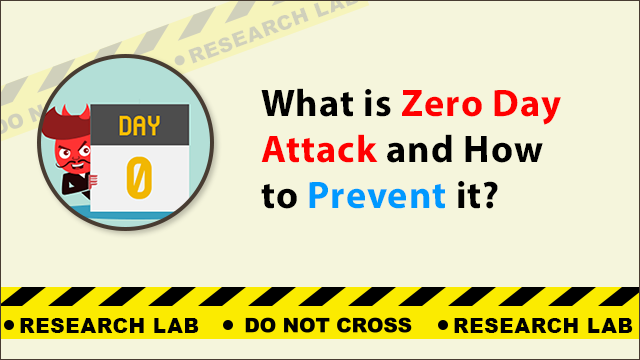 Since IT services are growing as a result, cybercrimes are also rapidly increasing. Businesses are facing many attacks but zero-day attacks are the most frequent ones. When security teams or experts don't know the software flaws and they have "0" days to develop a security patch or update to fix the vulnerabilities. 
If you also run a business and are worried about your data security then read this article. 
A Complete Definition
Zero-day attacks target application, software, and IT infrastructure flaws, weaknesses, and incorrect settings that have previously gone unnoticed by users, suppliers, and security teams. Therefore, if the zero-day exploits are effective, developers and companies will not have a chance to address or patch the undiscovered vulnerabilities. Additionally, the likelihood of an exploit being successful is significant, making zero-day assaults a deadly security risk that might destroy the firm.
Despite the lack of signatures and fixes, identifying zero-day vulnerabilities and guarding against this attack  is still possible. Let's investigate how.
Understanding of Zero-Day Attacks
To know the full concept of this cyber attack read this section.
1. Firstly, attackers look for coding flaws and test out well-known programs, or buy vulnerabilities on the black market.
2. Cybercriminals take advantage of the system vulnerabilities and try to develop malware programs on the user's device. 
Insecure password security, unprotected data, and poorly written code are a few examples of exploited vulnerabilities.
3. Threat actors use tools like bots and automated scanners to find the systems affected by this vulnerability. 
Only Apple macOS users may be affected by certain software flaws, rendering Microsoft Windows and Linux users useless as targets.  
4. Attackers choose the most effective strategy for breaking into weak systems, frequently using phishing tactics. 
5. The perimeter defenses of a company or a personal device are breached by hostile actors. 
6. Attackers can now remotely run programs on the infected system to steal private information. 
Who Can Be Targeted? 
Zero-day attacks frequently target high-profile organizations and people, such as public institutions, big enterprises, senior workers, and bureaucrats with access to sensitive data and systems, as well as the government and its agencies.
It does not, however, imply that smaller businesses or lone individuals are safe. Users in homes and companies are the targets of non-targeted assaults on operating systems, web browsers, hardware, IoT devices, firmware, and other components. 
Best Practices Through Which You Can Defend Yourself from Zero-Day Attacks 
 It might be more challenging to fight against this attack. But there are various strategies to prevent these attacks. The following five best practices can assist to lessen and eliminate the hazard that many present. 
1. Do Vulnerability Scanning: If you want to avoid this threat then always remember to scan for vulnerabilities. Vulnerability scanning assists in quickly locating zero-day exploits with the help of security experts who may simulate attacks on the software code and evaluate it for faults. In updated software, it aids in locating new security flaws and vulnerabilities. However, because this strategy might not always capture zero-day attacks, businesses must do code reviews and take rapid action after receiving the scan findings.
2. Install Next-Generation Antivirus (NGAV) Solution: Next best practice for your system protection is to install NGAV (Next-generation antivirus) solution on your device. It cannot be effectively avoid by conventional antivirus software. It deters assaults by keeping an eye on hacker tactics, methods, and procedures (TTP) and reacting to them. This uses a variety of cutting-edge strategies to battle emerging assaults, including threat intelligence, machine learning, and behavioral analytics. The entire assault surface is greatly reduced, and many serious attacks are stopped before they can spread to other locations. 
3. Make Sure to Utilize a Strong Email Security Solution: As we all know that email is the most common weapon through which every enterprise becomes the victim of cyberattacks. Through the use of email Fraudsters employs a zero-day attack to take access to the user's system.
Moreover, to safeguard your emails and the sensitive data of your company from hackers, spam, malicious emails, and viruses, it is essential to utilize an effective email security solution. 
4. Implement Incident Response Plan (IRP): Use IRP to limit new risks and promptly respond to zero-day assaults. The IRP, which provides a systematic approach for identifying and avoiding zero-day threats, can be advantageous to businesses of all sizes.
5. Perform Patch Management: When you are done with detecting the software vulnerabilities, make sure to download software patches as soon as possible to fix and lessen the risk of security flaws. The probability of zero-day attacks can be significantly reduce, but it cannot eliminate them. Businesses must quickly and effectively deploy patches during the patch management process; otherwise, the probability of a this attack rises with each second the procedure takes.  
Closing Words
Let's come to the conclusion of this post, you can prevent this attack with the proper security mindset and practical tactics. Take on a dependable security solution right now to secure your defenses against zero-day vulnerabilities. May guarantee successful zero-day attack protection when used in conjunction with security analytics, frequent security audits, and penetration testing. 
Keep checking back for more timely and fascinating security updates.