Tips to Be Aware of Tax Scams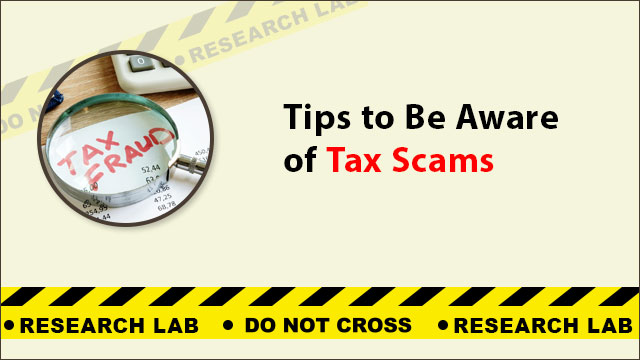 Introduction: This cyber tip will educate you on how to be aware of Tax scams in India.
In tax scams, criminals impersonate Income Tax officials, other government personnel, or debt collectors over the mobile, online, or through the mail in an attempt to fool you into giving them money for taxes, fines, or fees that you do not actually owe.
People lose a lot of money as a result of tax frauds. Don't let yourself become one of them. Listed here are current Tax scams, along with recommendations on how to identify them and (perhaps) how to exact retribution.
What are the latest Tax scams?
Have any of the following occurred to you? If yes, be aware of it:
Your refund has been adjusted, and you must complete this form
We're calling to inform you that your identity has been stolen and that you'll need to purchase some gift cards to rectify the situation
We're going to cancel your Social Security number
If you do not return our call, you will be arrested
To learn more about your tax refund, click here
We are a representative of the Taxpayer Advocate Service and want some information
Common methods and tips to be aware of Tax scams
True, the Income Tax officials may contact or visit a person's home or company in exceptional circumstances. As per the agency, this may occur if you owe back taxes, have not filed a tax return, have not paid payroll taxes on your employees, or are the subject of an audit or criminal investigation. Also, learn the common methods and tips to be aware.
– They will call you first
Firstly, the Income Tax officials reaches taxpayers by letter; it does not contact them by phone at random.
– They've left a taped voice mail message
The Income Tax officials does not leave voicemails that are prerecorded, urgent, or threatening.
– Also, they've sent you an email
The Income Tax officials does not approach taxpayers by email in order to obtain personal or financial information. Respond to the message without opening any attachments or clicking on any links.
– They've reached out to you via social media
The Income Tax officials does not approach taxpayers via social media to get personal and financial details.
– Over the phone, they're asking for a credit or debit card number
That is not the case with the Income Tax officials.
– Also, they wish for you to pay exclusively using gift cards, prepaid debit cards
The Income Tax officials does not accept these payment methods.
– They say you'll be arrested, deported, and more
Your driver's license, business license, or immigration status cannot be revoke by the Income Tax officials. Additionally, the Income Tax officials and the Taxpayer Bill of Rights provide you with the chance to contest or appeal the IRS's determination of your tax liability.
How to protect yourself from Tax frauds?
Hopefully, you've avoided the most prevalent tax frauds. However, cyber hackers have alternative means of obtaining your personal information. Please be aware of tax scams and exercise caution.
Never utilise a public wi-fi network to submit your taxes or do business, such as online banking.
Also, please verify that you are on the correct government website to file your taxes.
Sending any sort of sensitive information over email is never a good idea. Please ignore any suspicious correspondence.
How to report Tax scams in India?
If you get an email or come across a website that seems to be from the Income Tax Department, please forward the email or website URL to webmanager@incometax.gov.in. Additionally, a copy may be sent to incident@cert-in.org.in.
Send the message as received, or include the Internet header from which it was sent (if available). The Internet header contains extra information that might assist us in identifying the source.
Remove the message from your inbox once you have forwarded the e-mail or header information to us.
Also, if you receive a phishing email that does not appear to be from the Income Tax Department, submit it to incident@cert-in.org.in for further investigation.
Read: As the number of scams increases on a daily basis, it is becoming increasingly necessary to be aware of any form of online fraud. You should report cyber-crime if you become a victim of any form of cyber-crime, including identity theft and more.  Also, get advice from the best cyber-crime investigation specialist to be aware always.