Online Banking Fraud Prevention Methods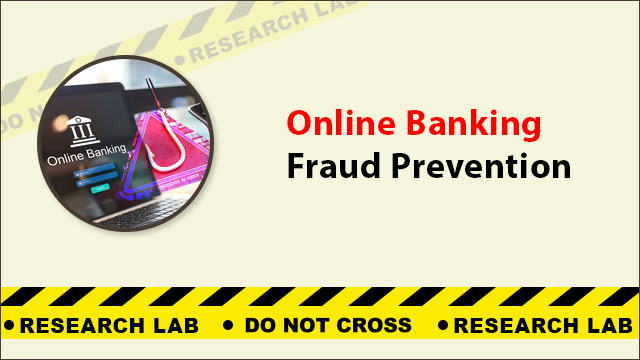 Summary: In this guide, you will learn some online banking fraud prevention methods.
With the huge development in the usage of digital technologies over the years, cyber fraud has risen rapidly around the world. Cyber thieves have become far more adept, complicating enterprises' efforts to defend themselves against Cyber Attacks.
As technology progresses, our reliance on the internet has increased even more. Everything we do online, from work to pleasure, shopping, and banking, is possible. The internet has made performing routine things significantly easier.
Yet, it has resulted in a significant increase in cybercrime around the globe. Given the rising use of internet banking by Indians, the number of online banking scams in India has grown significantly.
What are India's online banking scams?
E-banking or net financial transactions include online banking and mobile banking, which include users and account holders making online payments to banks or to one another. The most prevalent types of financial fraud in India are as follows:
Credit or debit card that has been stolen
Card cloning (debit or credit)
Phishing or duping consumers into providing their own information
PIN numbers or banking passwords that have been stolen
Accounts and mobile applications that have been hacked
CVV and OTP numbers stolen
Online Banking Fraud Prevention Methods
Consumers are not the only ones who are subject to online fraud. Larne and small businesses are more vulnerable to cyber fraud as a result of the growing amount of data breaches and fraudulent emails targeting merchants and enterprises.
Being a target or a victim of such fraud has a number of negative consequences for corporate operations. Additionally, it results in the loss of consumer trust, brand reputation, and sensitive data for the firm.
As a result, it is vital that enterprises implement particular cyber security measures to prevent learning a costly lesson that frequently results in more severe repercussions.
Best Tricks to Prevent Online Banking Fraud
Separate financial data: Organizations must maintain a separate system dedicated to financial transactions and periodically back up their data to an external disc. Additionally, limit or restrict access to the financial data and information.
Recognize who is inquiring: Banks will never request personal information over the phone, by email, or through text messaging. As a result, avoid exchanging PINs, passwords, or financial information about your firm without sufficient verification.
Only use verified apps: While mobile apps are convenient for instant access, not all applications are safe. Therefore, please bear in mind that downloading and using the application is completely secure and certified.
Maintain secrecy and security: Establish a strong password policy to avoid the hazards associated with workplace password sharing. Additionally, never leave files containing financial information in an insecure location. Additionally, always leave your computer secured when not in use.
Authentication of users: Restriction of email addresses/IP addresses to allow only authorised users to do business on the organization's behalf. Purchases should  made through approve and genuine websites. And financial documents for the organization should be review on a regular basis.
Cyber awareness education: By providing this training, staff become familiar with the assaults and are equip with the knowledge necessary to respond appropriately when they occur. Therefore, seek the assistance of a Cyber Crime Expert for the trainings.
The above are the most common online banking fraud prevention methods.
How and Where You Can Report Online Banking Fraud in India?
If you did not take the necessary safeguards and become a victim, it is critical that you promptly file a report with your local police or Cyber Crime authorities.
Additionally, as soon as you become aware of a questionable transaction made from your bank account or debit/credit card, notify the appropriate bank immediately.
Frauds and online banking scams have been changing and growing at a rapid pace in India over the years. Organizations should develop more extensive and sophisticated cyber security procedures to safeguard their operations and consumers.
After notifying the bank, the resolution must be completed within 90 days, as per RBI regulations. Banks are require to reimburse or reverse the illegal electronic transaction to the customer's account within ten business days of the customer's reporting.