Malware Detection Services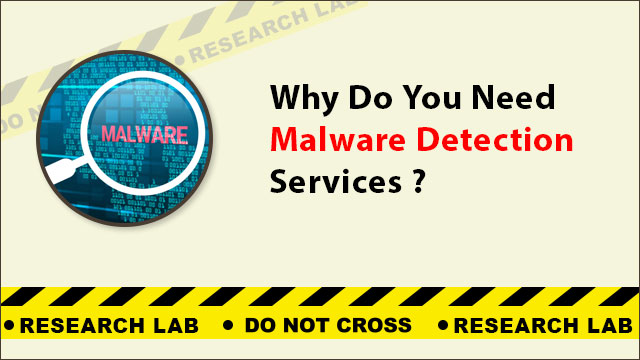 In this modern technology age, you will find numerous applications, be it a mobile app or web app, on almost every digital device. But, what if the apps you are using are data-stealing software? Raising this question was necessary because malware coding has become a big business now. Since Malware is a serious cybersecurity threat, it could affect your websites as a result could affect your business too. Fortunately, with malware detection services and software, you can not only detect but also prevent malware attacks.
However, first, let's put some light on recent malware attacks in the real world.
Need for Malware Detection Services- Examples of Malware Attacks
According to the Times of India, military-grade spyware named 'pegasus' played a big role in hacking the mobile phones of politicians and journalists in India.
Another report by the Hindustan Times states that the Indian Computer Emergency Response Team found signs of cybercriminals involved in carrying out espionage campaigns against the Indian Transportation Sector. It is a serious matter because malware plays a key role in conducting cyber espionage attacks.
There was a time back in 2017 when India was worst hit by WannaCry ransomware affecting more than 2 lakh computer systems (mostly the computers of banks).
Now you know the true incidents that jeopardized many organizations and individuals. Thus, get your phone detected for malware if you have the slightest hint of it.
Moreover, it is also crucial to understand that different malware act differently
What are the Various Kinds of Malware?
The simple meaning of malware is malicious software. It is specially developed to harm computers and/or other devices. In addition to that, it has the capability to steal your sensitive information, which can cause serious damage to your business & reputation.
Malware comes in various forms. If you see the below symptoms then you will be to recognize the type of malware.
In your device, if you find two files with the same names then look for the extension of those files. And if you find a .exe extension then be cautious cause it could be a

virus

. Because they tend to duplicate themselves to confuse the users.

Sometimes malevolent software tricks you and takes complete control over your computer device. Then you should know that it is the doing of a

Trojan

. It can steal, disrupt, impose harmful effects on your data or network.

The most popular and dangerous of all is

Ransomware

. It restricts the users to access the data and threatens to delete their valuable information until a desirable ransom is being paid.

Another vicious malware is

Worm

. If you have a security gap then it will take advantage of the same and start to harm other computers by spreading from one network to another. You can say it is contagious in nature.  

There is a malicious program that is

Spyware

intentionally installed to gather information about the user. Then the vulnerable information is sent to the remote entity to further blackmail.
Since the development of new technology, malware is appearing in different forms. And if you are thinking about how this malware gets access to your devices then keep on reading.
Different Ways Through Which Attacks Devices
Let's now understand how hackers sneak these malicious codes into your computer, mobile, etc.
The most common way is through

Phishing emails

. Here the mail will ask for your details like login credentials, CVV number, your PIN, etc. These mails will look so convincing that you will think they are coming from a legitimate source. However, in reality, the threat actors just trying to get into your device to steal sensitive information.

In some cases, the scammers impersonate famous brand

websites

and trick the users into downloading vicious apps. If you closely look into the domain name of the website then you would notice that some of the characters are altered with numbers or symbols.

If you use a

USB flash drive

to store and transfer data then be careful. That is because hackers wait for the opportunity to secretly inject malware on the drive. And you can guess what will happen once you plug that into your computer. So carefully handle a USB drive while sharing or transferring files.  

Oftentimes when you open a website and/or apps, ads pop up on your screen. Usually, its purpose is to generate revenue but sometimes hackers mask these ads with

Adwares

(one type of malware). So, once you click on the ad it will automatically download malicious software on your device.
There exist some countermeasures on the internet to defeat malware attacks. But, are those sufficient enough to tackle the serious cyber threat as malware?  If it is not handled precisely then it may cause unexpected damage to organizations and individuals. Hence, don't you think the expert's help is worth it?
Why Do You Need Malware Detection Services?
Over thousands of websites including some large and well-established companies are continuously infected with malware. To be your surprise oftentimes it is happening without their prior knowledge.
However, the cyber expert of India, Anuraag Singh can help you detect malware by integrating with renowned malware detection services and software.
His malware detection service will serve you as the partner in preventing malicious software.
Through the malware detection service,
He will actively scan the websites and devices once in a while to make sure no malware is secretly harming your system.

You will feel safe and secure when using the services because it gives users the power to timely identify the threat and eradicate the same before it causes more damage.

The expert can pinpoint the location of malware using special tools, that will surely save your time and money.

Your organization will get details about the malware attack and hence take quick action to isolate and mitigate those attacks.