Devbhoomi Cyber Hackathon for Smart Policing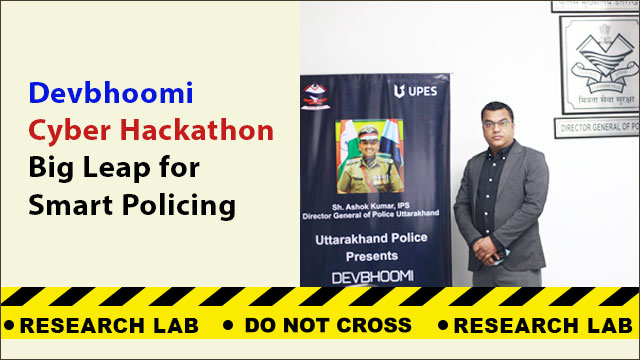 The importance of cybersecurity is more than it ever could.
Along with the increase in dependence on technology, increases the fear of cyberattacks.
From scam emails to raids in Zoom Class, we all have been the victim of these cybercrimes that leave us at the mercy of these criminals.
All these happen because of gaps in cyber security, which these criminals can exploit.
How to address the problem?
Indeed, one solution to this is by conducting Cyber Hackathons.
Hackathons are a great way to let the young and bright minds showcase their talent to change how the CyberSpace works. Thus, bridge the gaps in cyber security.
Devbhoomi Cyber Hackathon
Understanding the need of the hour and allowing the young minds of the country to exhibit their talent, Devbhoomi Cyber Hackathon was conducted in Uttrakhand.
It is the first-ever Cyber Hackathon in the state of Uttarakhand, organized by Uttarakhand Police and supported by the School of Computer Science, UPES.
And, I being the Cyber Expert of India, was fortunate enough to be a part of one of the event.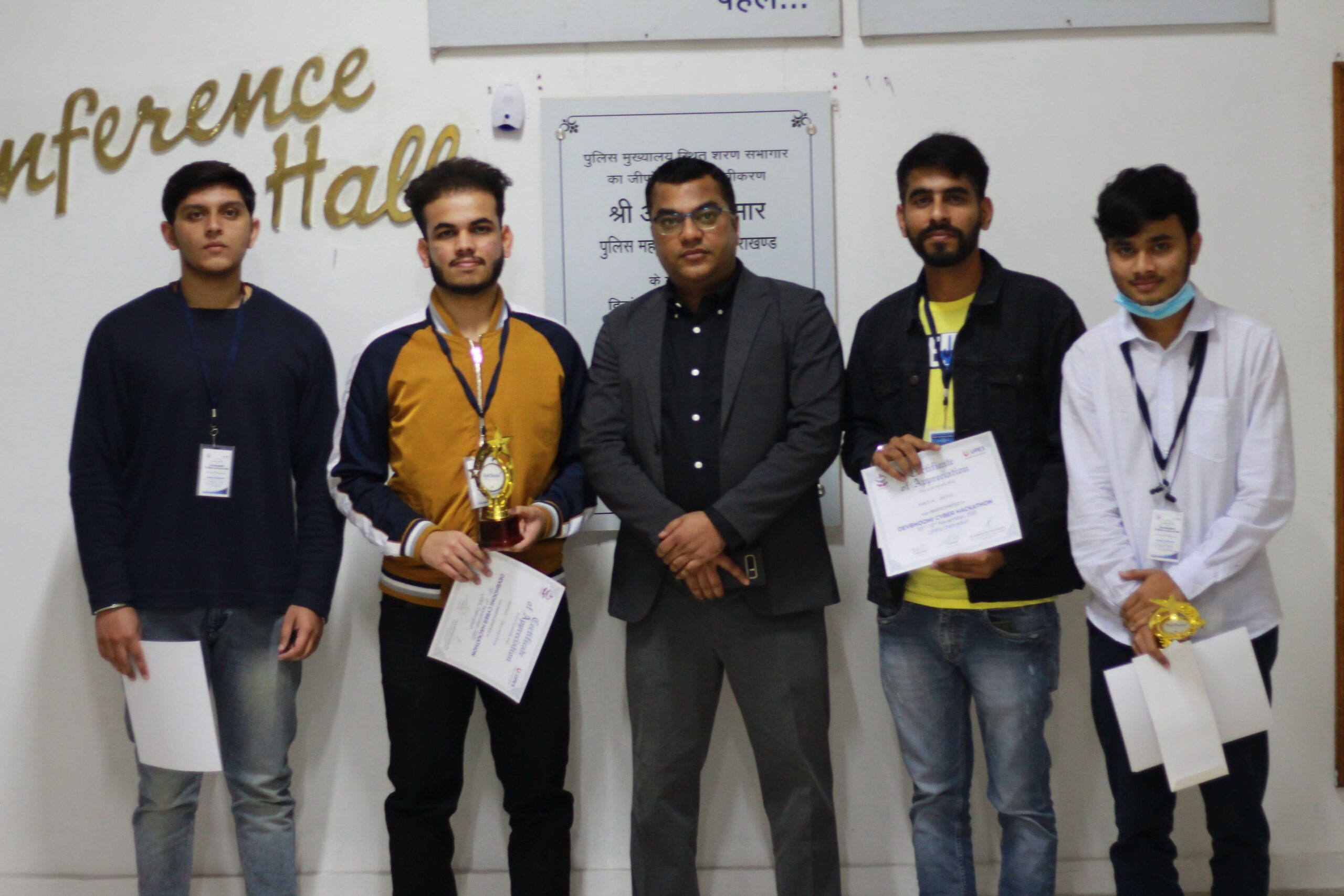 There were two main rounds of the Hackathon:
Prelim Round (online) – The abstract of Problem statements was submitted to the email ID given by 24th October.
Final hackathon (offline) – The final and the main round was a 36 hrs coding marathon, held in UPES Dehradun from 10-12th November.
Winners of Devbhoomi Cyber Hackathon
On the Memorial Day of the 1st home minister of Uttarakhand, Sardar Vallabh Bhai Patel, the result of the first-ever Devbhoomi Cyber Hackathon was announced.
Director-General of Police (DGP) of Uttarakhand, Sh. Ashok Kumar honored the winners.
Winner
Saumya Srivastava and Kartik Setia, Jain University
First Runner Up
Sanyam Jain and Manjot Singh, Lovely Professional University
Second Runner Up
Meet Bisht, Parul University
Consolation Prize
Shivankar Kumar Singh, Aginity Communications Pvt. Ltd.
Arya Kesharwani, Abhinav Singh, Sachin Singh, Akshay Srivastava, and Abhinav Singh, IIT Madras
The prize money of Rs 50,000 was for the winner of the hackathon and Rs 30,000 for the 1st runner up.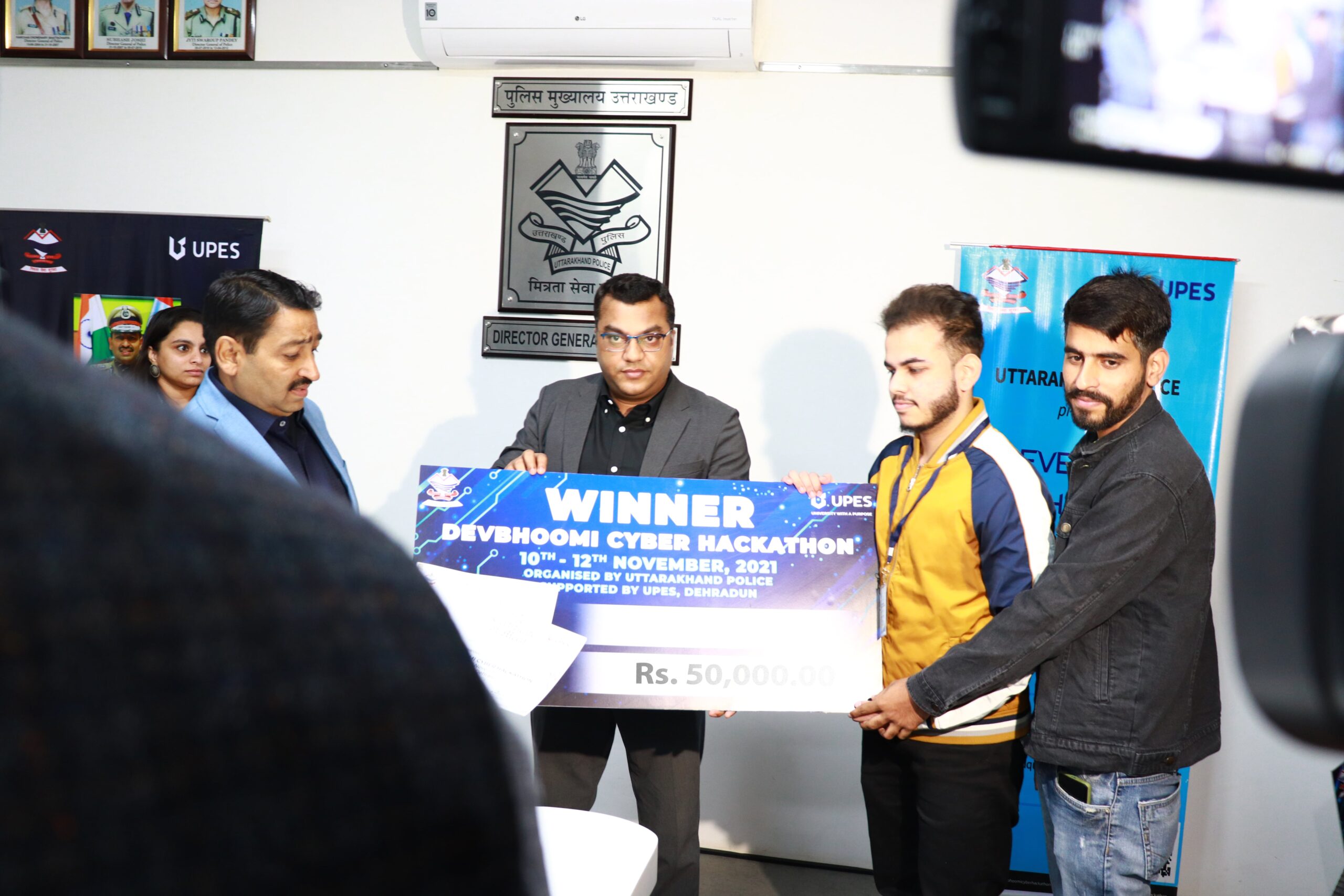 Surprisingly, a total of 326 teams took part in this Cyber Hackathon. Apart from Uttrakhand, students & professionals from Tamil Nadu, Maharashtra, Gujarat, Karnataka, Punjab, Delhi also participated.
Conclusion
Clearly, cybercrimes are growing at a very fast pace. To tackle it with ease, we require solutions that can help make cyberspace a safe place to be in.
This is possible with cyber hackathons, like the one that took place in Uttarakhand. Without a doubt, it will help the police of Uttarakhand remain committed to arresting such criminals and decrease the number of crimes.
In addition to this, the Devbhoomi Cyber hackathon helped participants find solutions to the complex cyberspace issues and get an evaluation by a jury of experts.
These solutions will in turn help in smart policing and mitigate cybercrimes.