How to Begin Email Forensics?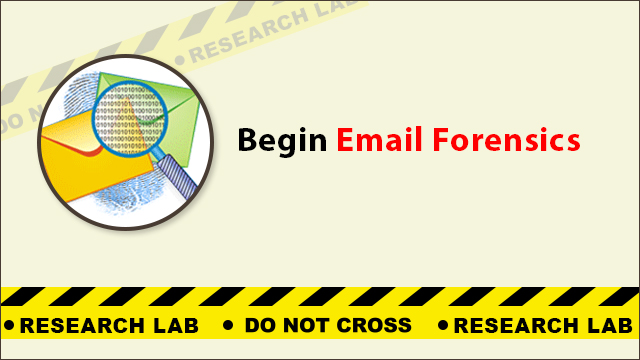 Introduction: In the digital age, emails have become an essential part of daily communication. Correspondingly, these have turned into a new target for cybercriminals to carry out criminal activities such as email spoofing, phishing, etc. And, to handle such types of malicious events, email forensics is the key task. But, the question is how to begin email forensics? Let's explore the topic in detail.
Email is the primary source of communication for business as well as public activities, be it banking, sending medical reports, sharing attachments, etc. 
Though Email is a convenient medium for sending or receiving important files, it has become vulnerable to various kinds of cyberattacks. And, from email desktop clients to web-based email services, hackers don't leave a spot to execute criminal activities. 
Hence, the role of email has increased in the field of digital forensics. Since emails are considered crucial evidence, it's important to understand the significance of Email forensics.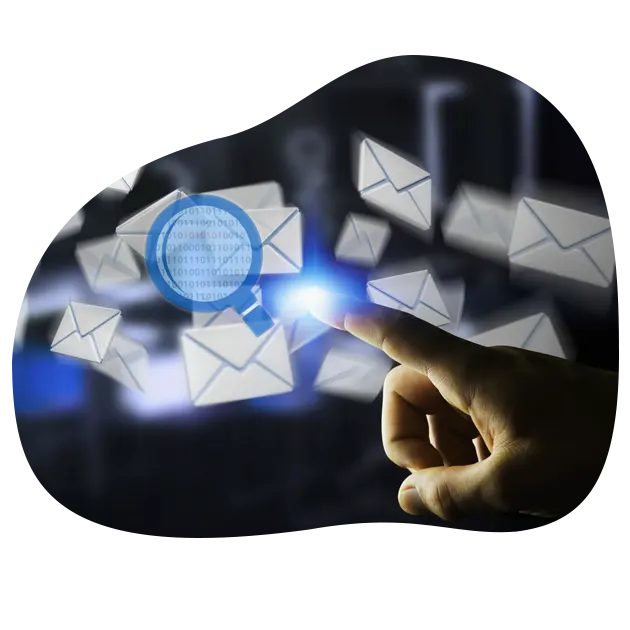 What is Email Forensics?
During a cyber investigation, digital forensic or cyber crime investigation professionals look into various facts and evidence & email is a critical part of it. 
So, Email forensics is a division of computer forensics science that aims to investigate email messages to determine their legitimacy. 
Especially it focuses on the analysis of message transmission routes, attached files & documents, IP addresses of servers, electronic devices, etc.
The main goal of Email Forensics is to examine the emails in a forensically sound manner so that the digital evidence is admissible in a court of law.
Importance of Email Forensics in Cyber Investigation
In recent years, with the introduction of AI, the digital mode of communication has evolved and so does the hackers. They have switched over their target from cell phone tapping to tampering with emails.

And, owing to the increased number of phishing attacks, a systematic approach is required to trace all the malevolent emails. 

Besides, through Email Forensics, forensics investigators can find the actual sender and receiver of an email, and the date & time it is received, which could help them in solving the case.
Challenges faced by Forensics Investigators while Examining Emails
Nowadays, hackers utilize different techniques to create fake emails by manipulating and scripting headers. And, analyzing the same is a real challenge.
Secondly, through email spoofing cybercriminals cleverly present an email as someone else's. In such a case identifying the original IP address becomes difficult.
Last but not least, emails can be stored in various proprietary email formats. And, this poses a challenge for forensic investigators while reading reams of mailbox data.
So, it's crucial to have a robust email forensic tool like MailXaminer that can help tackle all the challenges involved in Email Forensics.
Download #1 Top Rated Email Forensics Tool

In fact, many Email forensics investigators take the help of this professional tool while undertaking email investigations.
Let's dig deeper and carve out the small details to carry on the e-mail examination.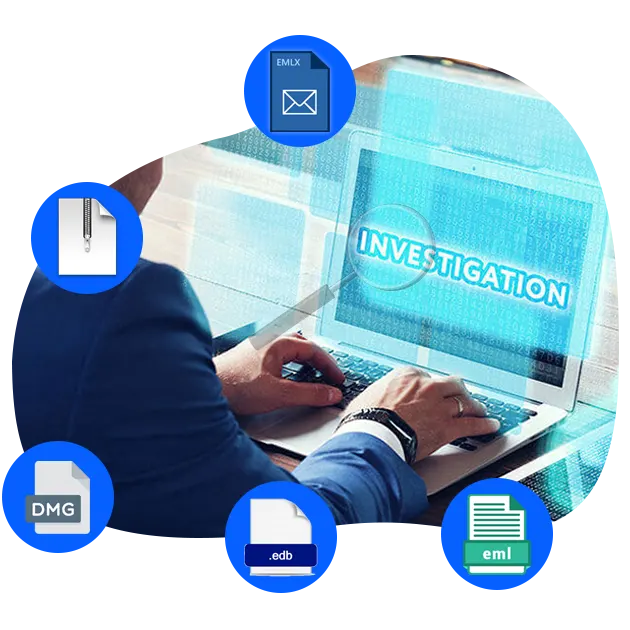 Put the Smart tool in Charge to Begin Email Forensics
These days, from on-premise email clients to cloud-based email services, emails are being compromised. 
And, Email Forensics is the only way out to catch the culprits involved in fraudulent activities. So, let's understand various aspects on how to begin email forensics.
Case Management: There might be a scenario where a forensics professional has to handle multiple cases at a time and it requires proper management. Favorably, this software facilitates case management to manage all the evidence perfectly.
Email Analysis: Emails are store in different file formats which makes them difficult to examine. But, with the right tool, it is possible to search for a particular keyword and analyze the email headers, attachments, documents, etc.
Search Evidence Through Particular Set of Keywords: In an email investigation, it's always feasible to view multiple entries at once. And, the email investigation tool lets users perform an accurate and improved search within emails & attachments by entering a particular keyword. Through this, one can easily filter search results depending on the scenarios.
Forensic Video Analysis

:

Some emails contain suspicious videos, examining the same is also a vital part of email forensics. If you have the software to detect such uncertain video content. Then it could be an added benefit for the investigation.
Read more..
Advance Link and Time Analysis: When a forensics investigator can visualize, analyze, and examine the email conversation between two or more users, the chances of success rate is high for a particular case. So, having a tool that provides link analysis intelligence and provides the exact timestamp can help the investigation run smoothly.
Examining or Calculating Hash Values: One of the crucial parts of email investigation is to identify the integrity of data. And, computer forensics professionals should have an appropriate tool. So that they can examine SHA1 to ensure that the evidence is not being tamper with.
Geo-Location Mapping: If an email contains images then through geo-location mapping of the software, it's possible to know the geographical location. And, later computer forensics investigators can export the result in KML format to present it as evidence.
Detailed Report Generation: After an email forensics investigation, it's essential to generate a report including cases, keywords, bookmarks, output formats, etc. These details are important as it is required to be presented in front of the court as electronic evidence.

Final Verdict
Currently, malicious cyberattacks, especially phishing attacks targeting emails are drastically increasing. A thorough Email investigation is the key to address such types of issues. And, if you know how to begin Email Forensics then you are halfway to finding the culprits and winning the case. So, start analyzing the emails with the help of the tool. And make the other half of the investigation journey smoother.