Amazon Fraud Calls: Stay Alert from this New Scam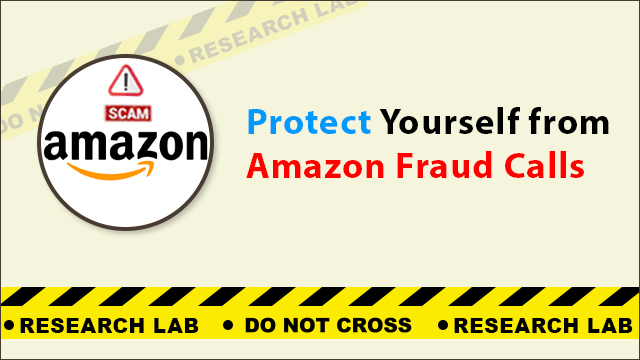 Do you love to use Amazon for online shopping? If yes, then you must read this article to learn more about the online scam involving the popular e-commerce platform 'Amazon'. Recent studies show that cybercriminals are constantly targeting Amazon users for their personal gain. They are luring people through fake phone calls. The Amazon fraud calls are becoming a matter of concern that needs to be addressed.
Keep reading the article to know all the necessary information about this scam and some important safety measures to prevent this fraud. Stay tuned till the end!
Understanding What This Amazon Fraud Calls are
As we all know that these days Amazon is one of the popular online shopping platforms. As a result, cybercriminals take advantage of this platform. In this scam, fraudsters claim to be Amazon customer service representatives and call with an automated message. They alert you about a fraudulent charge on your account and offer to assist you in resolving it. They also create a sense of urgency while executing this fraud. So, that a user can get easily tricked into their trap.
If you want to understand this scam in a proper manner then look at the next section of this article in which we will talk about how con artists execute this scam so smoothly.
How Does Amazon Fraud Call Work?
We all know that in order to succeed, con artists create a solid strategy before carrying out the fraud. So, in this section, we will discuss how fraudsters accomplish the Amazon fraud calls scam.
First, the fraudster makes a call to the user from an unknown number.
If a user receives that fake call, the fraudster claims to be from "Amazon".
Then the cybercriminal informs a user, that "there is a problem with an order you placed or your financial information has been hacked".
If the user doesn't respond to the fake call, the fraudster leaves a voice-recorded message containing similar threats.
Then the fraudster claims to the user that providing your sensitive information ( such as your Amazon account password, credit card details, and so on) can quickly resolve all your issues.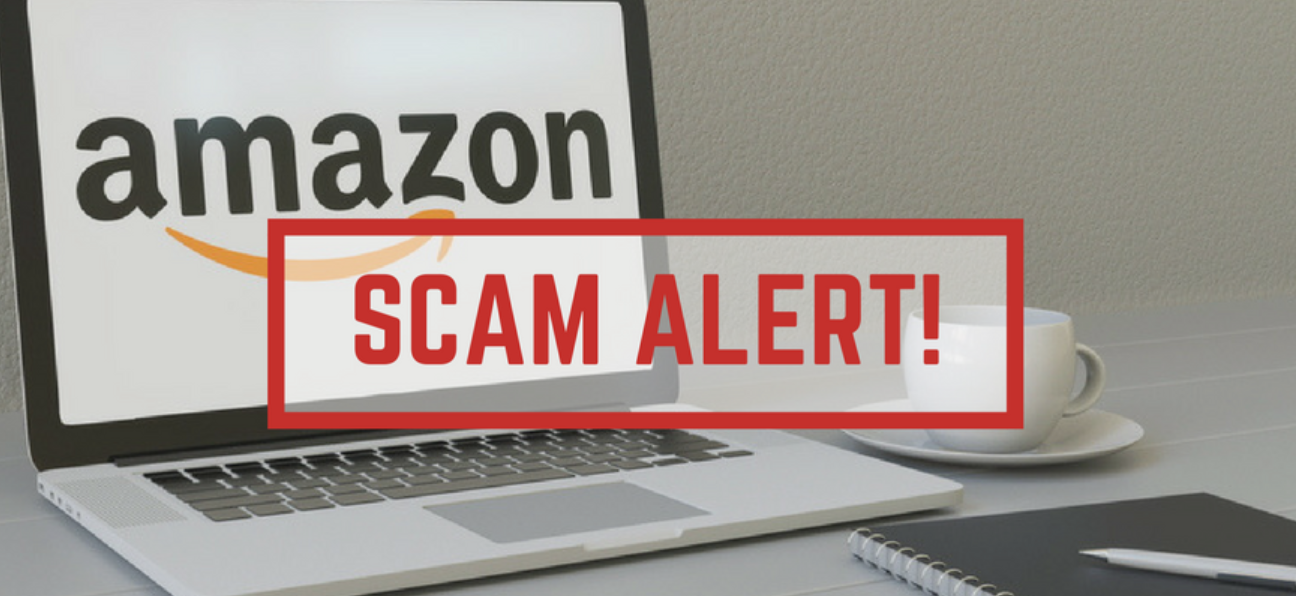 Note: Fraudster always creates a sense of urgency while talking to the user.
Now it's time to discuss some indications that will help you to identify that it's a fraud.
Warning Signs to Watch for 
If you are a regular customer of Amazon, then fraudsters take advantage of this and target you through Amazon fraud calls. As a result, your personal information may be at risk. But don't worry we are here to walk you through some red flags/or common methods by fraudsters to trick users.
It's About an Order You Never Placed: If the caller claims to be from Amazon but is actually talking about an order you never placed, this is a sign that it is a fraud. Make sure to cut the call immediately. You can check the order placed without giving your credentials to the fraudster. Firstly, you have to click on the "Returns & Orders" option at the top of the website by logging into your Amazon account. With this step, you can also information about the pending delivery also.
The Caller Asks for Your Sensitive Information: Your personal or financial information will never be requested over the phone by an Amazon representative. If the caller asks for the same then it's a red flag.
The Caller is Pressurizing You to Act Quickly: Scammers also create a sense of urgency while talking with you. The fraudster can say that if you don't give your account number to me, someone can rack up your money. This is a ploy to make you feel anxious. When you're in a panic, you're more likely to reveal sensitive personal data. This will resulting in heavy monetary loss for you.
The call contains a recorded message: Amazon doesn't send robocalls, which are recorded messages distributed to several callers. This call comprises a recorded message. Suppose you hear a recorded message claiming that Amazon has identified fraudulent behavior on your account and could have to freeze your access to it. Then It's a scam.
Now, let's move on to the safety measures of it.
How to Protect Yourself from Amazon Fraud Calls?
Previously, we talked about the whole concept of this scam. In this part, we will discuss the safety tips that you should follow for your safety. Let's discuss those crucial points.
Never respond to unknown calls.
You can block unknown calls that you don't recognize. Most phones include an option to block incoming unknown calls. Which will protect you from such fake calls.
Never pay any amount for an order that you haven't placed.
Ask your mobile service provider about the tools they may provide to ban spam numbers. Most service providers provide paid tools or applications that can assist in filtering out spam calls.
Never share your personal information with anyone.
Always enable 2-factor authentication to all your accounts.
Report fraudulent activity on Amazon.
Whenever you receive a fake call from Amazon try to cut the call immediately.
The Bottom Line
Since Amazon is a popular retailer, it's hardly surprising that fraud calls and scams using Amazon have grown to be so prevalent. Additionally, as more customers use the website to shop, there will be more possibilities for scammers to steal their money by tricking them into their trap.
No matter how widespread the bogus phone calls get, you can easily safeguard yourself against these fake calls if you stay alert and remember never to provide personal information to an unknown over a phone call.