Made in India Cyber Tools for Digital Investigations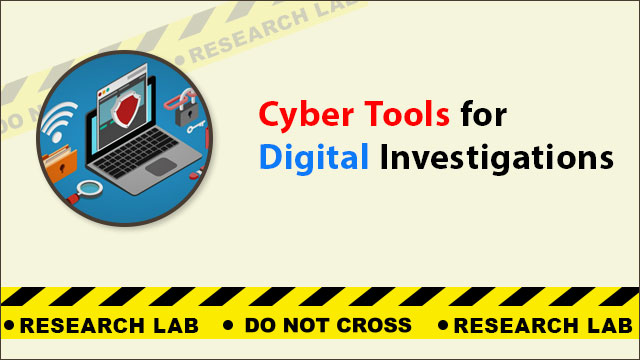 According to reports, from 21% in 2017, the number of internet users in India has drastically increased to 61% in 2021. This data is evident of the fact that a large chunk of the Indian population has some form of digital device with them.
With these electronic tools becoming ubiquitous, they become a source of evidence for police officials and Law Enforcement Agencies.
To extract evidence from these digital devices, many professional cyber tools are called upon. Whereas, some of them that rule the digital forensic world are MailXaminer, SysTools Toolkit etc.
In addition, software like these provides a helping hand to law enforcement to properly analyze. The device contains details about the crime committed. And then, collect and identify those evidence to present in the court of law.
However, to fulfill India's mission to become a 5-trillion economy and global powerhouse by 2024. It requires its products to be made in India, especially cyber tools to boost the income of the people of India.
Why is there a demand for Made-in-India Cyber Tools more than ever before?
Whether it is India or any other nation in the world, security is something no country can compromise, specifically in security. Employing imported tools, especially in the cyber security domain is always a cause of worry because of the vulnerability of data.
Another reason for the surge in demand for indigenous cyber tools is the maintenance and operational issues with foreign digital forensic software. After selling the product, the service providers take no accountability for maintaining for updating it.
Many Indian agencies and state police are now looking for Indian manufacturers. And service providers for cyber security and forensic products.
Many webinars are also conducted to encourage the youth of India to take part in developing indigenous digital forensic tools.
Therefore, filling the void of made-in-India cyber tools is SysTools, the Global producer of various IT and digital forensics products. Digital forensic tools and software developed by SysTools are the perfect Indian alternative for foreign cyber forensic software that matches international standards.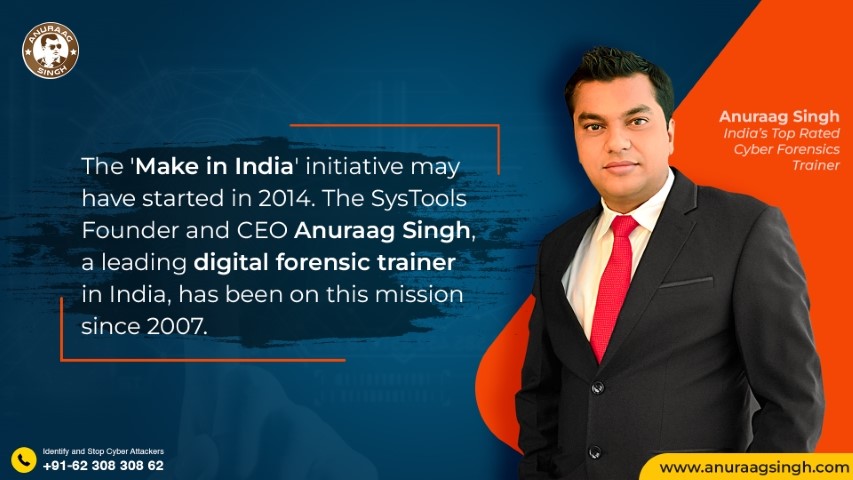 Indigenous Digital Forensic Tools by SysTools
Forensics


Email Forensics  is the science of analyzing the source and content of an e-mail, identifying its real sender, recipient, date and time, etc. This helps to collect credible evidence against the criminals.
MailXaminer
MailXaminer is a digital forensic tool recognized and used globally. With the MailXaminer tool, cybercrime investigators can examine evidence from various data items. Like emails, contacts, calendars, etc., and that too from various email applications. It evaluates email messages from both web-based and desktop email clients. Some of the loyal clients of MailXaminer are CBI, CFSL, Dubai Police, Walmart Cyber Labs, and Income Tax, India. How MailXaminer play a part in solving cyber crimes?MailXaminer first loads messages from the selected email file and organizes them hierarchically for in-depth evidence analysis and data extraction. In case the evidence is deleted, the application is programmed in such a way that it can carve out digital evidence from damaged sources.After the analysis is complete, the program delivers output in court-acceptable digital format.
MailPro+
MailPro+ is an all-in-one software that helps to preview, search and export emails from various email clients. No matter which kind of file format you receive as evidence on the crime scene, with this software you can view 12+ file formats and export the processed file types into 6+ formats. You can even search emails within source email files with ease.
Database Forensics


Database servers store a lot of sensitive information. Hence, a tool that can analyze the databases and their related metadata is something that forensic investigators demand a lot.
SQL Log Analyzer
It is a tool that reads and analyzes SQL server log files (.idf) transitions and provides details of all transactions in a human-readable format. It deeply analyzes the SQL database files to carve out evidence from the database. The SQL log analyzer plays an important role in the investigation of overall transactional processes, displaying all information with proof, and also assisting in the recovery of the SQL server.
Comprehensive Overview of Log Activities: SQL Log Forensics examines and loads all the database log files' actions. Activity data like transaction name, date of transaction, table name, query, and so on can easily be seen and recorded.
Different Methods for Exporting Log Files: The SQL Server Log Analyzer enables investigators to export and store SQL log queries in three ways. The queries can export and store as SQL Server databases, SQL compatible scripts, or CSV files
.Analyze Evidences Without using a SQL server: The tool also allows you to browse the extracted log files in a SQL-free environment. It is possible that investigators have gathered evidence and want to analyze them individually. Hence, this is possible with the assistance of SQL Log Forensics.
Exchange Log Analyzer: Exchange Log Analyzer is a tool to view multiple exchange database log files easily. Interchange emails play a crucial role in forensics. Detailed information about any offense can be extracted by cyber experts through careful examination. However, different email fields disclose relevant and important information that helps investigators to go in-depth in the case.
Free File Viewer Tools


You never know which data, in what file type, will be in front of you at a crime scene, from which you must gather evidence. Therefore, tools like free file viewer hold much importance in assisting a cyber investigator. These tools preview all mailbox items like emails, contacts, calendars, tasks, along with their attachments.

The different file viewer tools available are PST viewer, SQLite viewer, Image viewer, OST Viewer, Hard Drive Viewer, and many more.

This amazing tool has proved its worth time and again during raids. When digital forensic investigators needed to visit sites without any email client dependency to gather evidence.
Pro File Viewer Tools


Pro File Viewer Tools is an edge over free file viewer tools. There are several instances during investigations when officials receive damaged or corrupt files. This tool has the capability to recover even those kinds of files through its advanced Scan Mode. It exports them to various file formats like PST, EML, PDF, MSG, etc.
Conclusion
To safeguard the national data and privacy of the citizens of India, native cyber tools are the need of the hour. SysTools Digital Forensic tools fulfill the need just perfectly.  Its cutting-edge cyber tools have demonstrated its abilities many times during surveillance and investigations.